Burst HWS flooded your home
As local industry experts, we understand just how heart-breaking water damage can be for Melbourne homeowners. When a home or commercial property floods, it can completely destroy valuable items and, if left, can even impact the structural integrity of your property. This is why you must respond immediately to water damage at home and call our flood damage Melbourne team as soon as possible! We will be at your doorstep in 60 minutes or less, 24/7.
Don't let water damage destroy your property and possessions
Emergency service will be at your door in 60 minutes or less
Melbourne water damage experts: your partner in disaster recovery
Emergency carpet & structural drying technology
Act Now Before Water Damage Impacts Structural Support
We offer a wide range of water damage services, including flood damage carpet cleaning and emergency carpet drying. We also thoroughly dry out structures, such as walls, floors, and foundations, using evaporating moisture tools and equipment to ensure no further damage can take place. Trust our Melbourne water damage repair team to respond, repair and restore your property quickly and professionally.
For a FREE no, obligation quote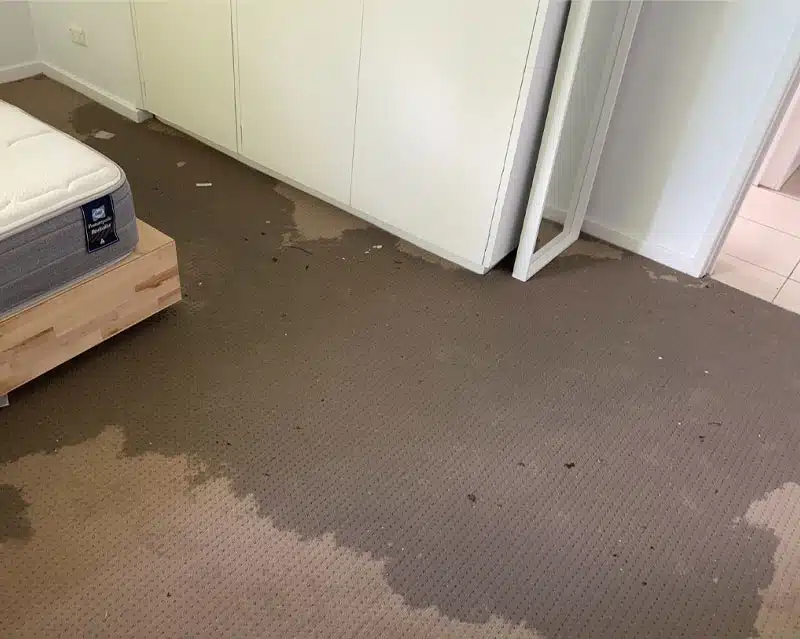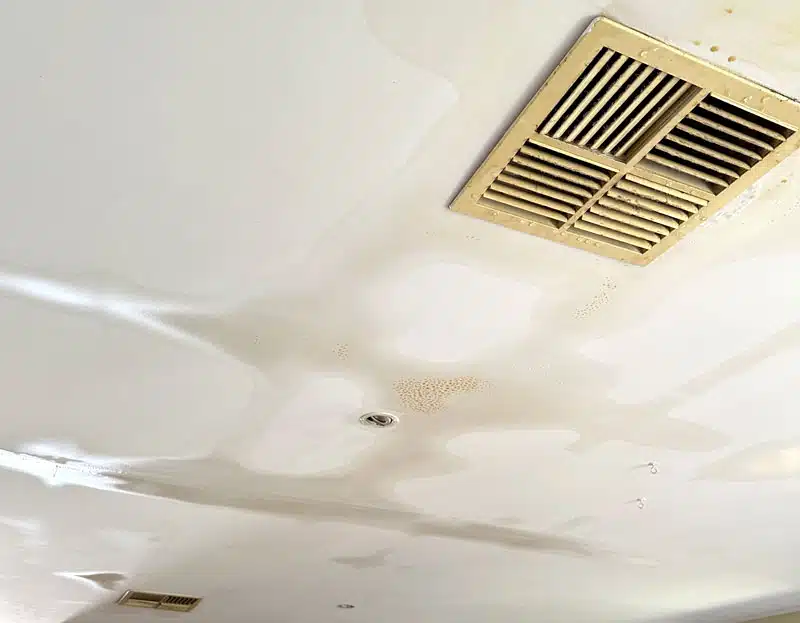 Melbourne Prone To Flood Damage
If your home has flooded in Melbourne, Australia, you're certainly not alone. Unfortunately, Melbourne is prone to heavy rainfall and flash floods, which can cause severe and expensive damage to homes. We also have pipes that burst, bathe that overflow & washing machines that leak! Squeaky Clean Team is equipped to handle such emergencies and offers fast and efficient emergency flood damage carpet cleaning and structural drying services. Whether your home or workplace has been damaged due to heavy rainfall, a burst pipe, or a flash flood, we're here to help!
With our skilled technicians and state-of-the-art equipment, we can rapidly restore your home back to its pre-flood condition in no time. Trust Squeaky Clean Team to provide top-notch services and help you overcome the stress and discomfort of flood damage.
My Hot Water System Has Flooded My Home — I Need Water Damage Restoration Experts Now!
Need water damage restoration experts in Melbourne? Look no further. Not all heroes wear capes, but they do wear overalls and a proud smile.
Our carpet cleaning and flood damage experts are here to help clean up when your hot water system decides to flood your home. Just call us on 1300 682563, and our heroic cleaners will be with you faster than you can say "flood damage".
Why Trust Us To Dry You Out
Our team of flood damage restoration experts has a proven track record of excellent customer service. We've dried out Cricket Australia's offices, as well as those for the Multiple Sclerosis & St Vinnies. We're also the preferred restoration company for Gary Peer & other Real Estate Companies.
But don't just take our word for it — check out our many positive reviews. As you see, we're very adept at remaining calm and effective in the most stressful situations. And we've seen everything, so there's no need to be overwhelmed by what's happened.
Burst hot water systems happen a lot in Melbourne & our team regularly deals with the aftermath of this type of home flooding. We can't work our magic until you've dealt with the root cause of the flood. So, before you call our team of water damage restoration experts, here's a quick to-do checklist:
Turn off your electricity and/or gas supplies. Water, electricity, and gas are a dangerous combination!
Turn off your water supply at the mains. This gives you time to identify the root cause of the flooding.
Call a plumber. We can't get started until we know the cause of the flood has been addressed. We'll liaise with you to ensure our team arrives at your home when the plumbing work is complete.
Remove anything that is sitting on the flooded flooring. This includes furniture, rugs and anything that might get damaged or stained by the floodwater.
Call us. If you don't attend to water-damaged flooring, furniture, and walls quickly, you might need to replace or renovate them — and that's when things get really expensive!
Reasons For Home Floods Caused By Hot Water Systems
As flood damage cleaners, our team comes across a range of issues as we go about our business in Melbourne. Hot water systems can cause slow leaks that lead to damage over a relatively long period of time. And in many ways, this is worse than a sudden gush of water.
All too often, hot water systems leak slowly and invisibly. And homeowners don't realise there is a problem until they notice extensive mould damage to carpets, floors, walls and furniture.
How We Deal With Flood Damage Caused By Hot Water Systems
As soon as our team arrives at your home or workplace, we'll assess the carpet damage, flood damage and any other related issues. Our water damage experts will then create a five-stage plan of action that's specific to your water damage.
Our team will make a full assessment of the flood damage caused by your hot water system. Using our years of experience and technical expertise, we'll then create a bespoke plan of action designed to get your home back to normal as quickly as possible.
Our team's first task involves sucking the excess water out of your home or workplace. We do this with powerful portable extraction machines or truck mounted extraction systems we store in our specially equipped vans. They're like giant vacuum cleaners designed to remove water AND debris. These machines are so powerful, water-damaged carpet often feels dry to the touch afterwards. The trouble is they're not! Moisture will still be lurking in the carpet & other affected surfaces & if they're not completely dried out you will get secondary damage that will be more costly to fix.
Step 3:

Circulate & Suck Out Moisture From All Wet Surfaces
Once our team has removed excess water from your home, we complete the drying process with the combined use of air movers & dehumidifiers. The air movers pick up & circulate the moisture from the surfaces in the room. The dehumidifiers suck in this wet air, & removes the moisture from it before blowing dry air back into the room. It's very important to do this as it prevents both bad odours and secondary damage to walls & skirting boards & mould from developing over time.
Burst Hot Water Service flooding always causes a rise in humidity levels inside a property because of the hot water. Left unaddressed, the issue of humidity can have devastating effects on the structural integrity of your home. This is why we use powerful dehumidifiers to remove excess moisture from the air.
Once our team of water damage experts is happy that all the moisture has been removed, they'll get to work on restoring your property & return your carpets to their showroom condition. They do this with specialised steam cleaning equipment and dedicated cleaning agents.
Our Flood Damage Services Aren't Just For Carpet
While our team of flood damage restoration experts spends a lot of time saving carpets after a hot water system failure, we also specialize in restoring the following which may also have water-damage:
Try Our Turnkey Water Damage Restoration Service
We know that dealing with a home flood can be a devastating experience. You may simply want to wash your hands of the entire problem and leave it to someone else. If so, you need our team of water damage experts.
Our team will start by implementing a five-step water damage restoration process. Once complete, we can supply and replace replacement carpet and flooring, if required. And we'll even send experienced handymen to fix water-damaged paint, walls, ceilings, doors, skirting and any other affected fixtures.
Call Our Flood Damage Restoration Experts Before It's Too Late
When it comes to preventing long-term water damage in a home, the early bird catches the worm. The sooner you contact us, the sooner our team can start our industry-leading flood damage restoration work.
Call us on 1300 682 563 and utilise our experience and expertise to prevent long-term water damage in your home.