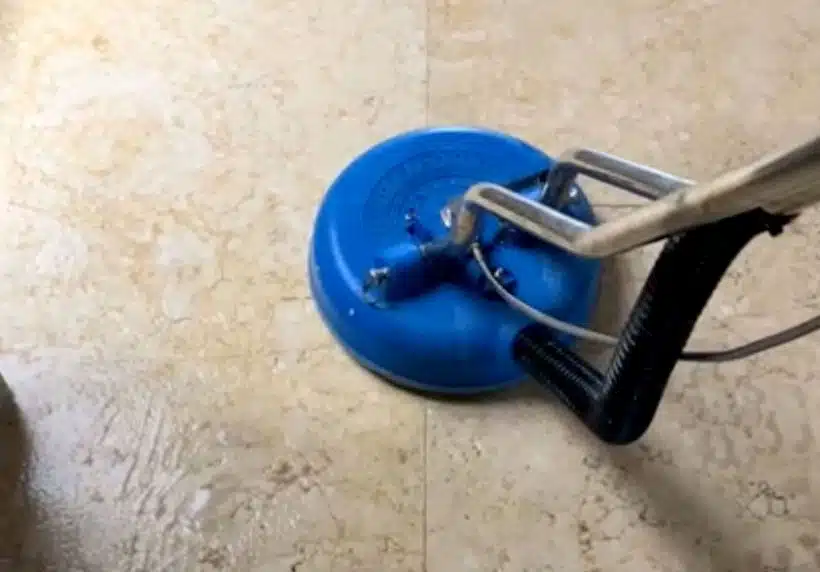 Professional service tile cleaning Melbourne
Tile cleaning is essential to any living place, no matter how often you clean your home. Harsh rubbing is not enough. Your tile needs some extra care. Are you tired of cleaning and sponging? But you couldn't get rid of the yellow tile. In this article, we are going to introduce cleaning. This article will tell you why cleaning tiles is necessary. What are the benefits of our top service tile cleaning Melbourne? Why should you choose the squeaky-clean team? And in addition, we give you some cleaning tips. If you want to get expert services, read this whole article. We assure you our services will astonish you. Call our tile cleaning Melbourne team today!
Offering effective tile cleaning in Melbourne
Tile Cleaning might range from the ones that line your bathroom floor to those surrounding your kitchen stove. They must be maintained clean. Tiles that are dirty and greasy are not simply ugly. However, they are sensitive to the development of mould spores, which can cause various health issues. As you have got the idea from the introduction about our topic. Dirt accumulates between tiles due to contact with water and detergents.
Let's be brief and introduce ourselves to you. The name of our company is the squeaky clean team. We provide all kinds of cleaning services. Let's focus on tile cleaning for now. The Squeaky Clean Team specializes in efficient tile cleaning Melbourne for homes and businesses. From caked-on food and grease on kitchen tiles to soap scum and filth in the bathroom, we'll have your home looking so fresh and clean that you could eat off of it! (Though we don't recommend it.)
Let's discuss our working process. Do you need to make an effort? No, now you can rest and leave the tool to us. Our tile cleaning Melbourne team will reach out to you in a single call. Firstly, we examine the problem of tiles. In addition, we do cleaning according to requirements. We have experts and professional machines to do tile cleaning services. After that, our professional team is enough to give you a cleaner and shiner tile look.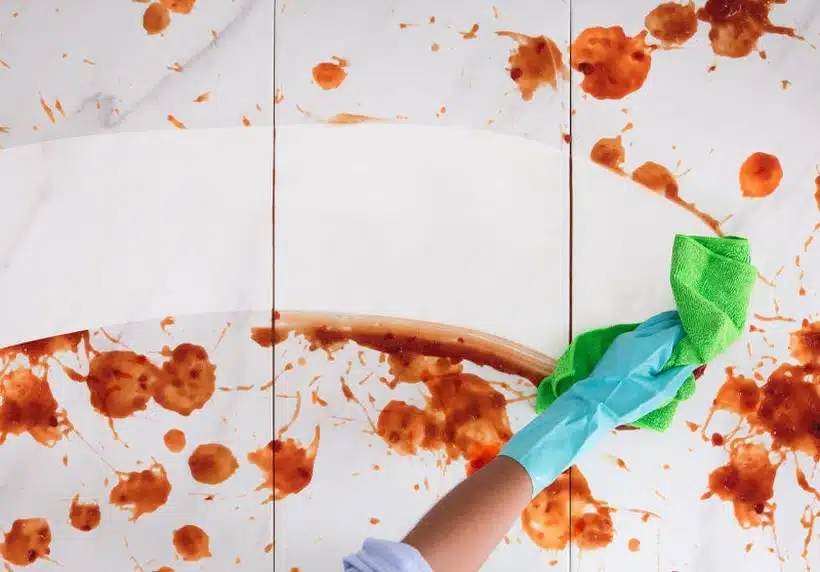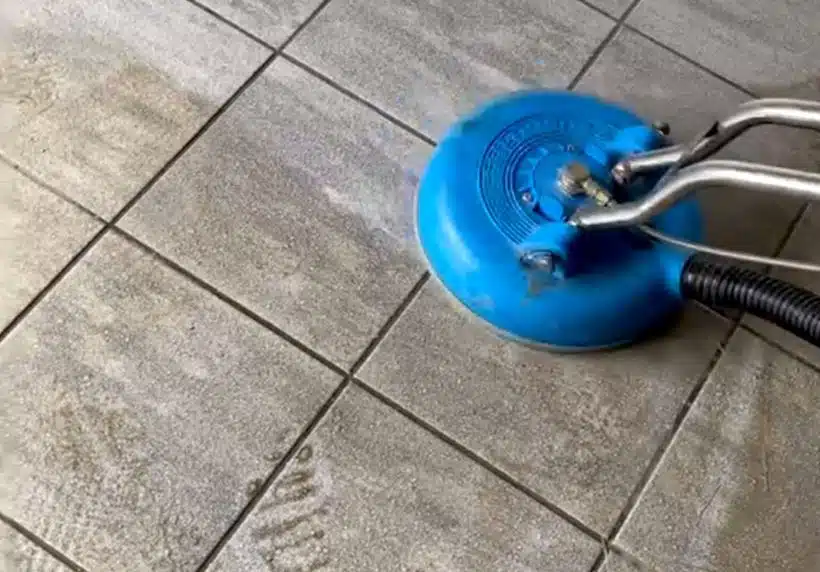 Why tiles looks yellow after sometime?
Let's talk about why tile cleaning is important. It is something we ignore or don't do properly. Yes, we do rubbing and mopping. But it is not enough. First, we will discuss how tile gets dirty.
Why cleaning of tile is necessary?
We have discussed how your tile gets dirty. Let's discuss the why factor. Why is it important to do tile cleaning? You must be thinking, if the tile is getting yellow, let it be. Why does it bother us? Let's discuss why it is so?
Tile gets dirty because germs accumulate and make it dirty. Have you ever thought, why does white colour tile look yellow? Have you bought colour-changing grout tiles? No, the germs are making it yellow. So think how harmful these germs can be for you and your children. If you touch the tile, the whole team of germs will attack you. So be aware.
The second most important reason is an impression. Imagine you are inviting some guests, and they glance at yellow tiles. What will be their reaction? Will they appreciate you? Of Course not! So tile cleaning is necessary for your first impression.
Dirty tiles get cracks easily. If you have tiles, you must be familiar with them. These cracks are also a home for lots of bacteria. Let's be very clear, and you can't t to undo those cracks. But if your tiles are new, or your tile hasn't got any cracks. You are safe, my friend.
Tile cleaning is necessary for long-lasting life. Tile cleaning can help you to get rid of germs. As a result, this can be a long-lasting tile life. Additionally, it is important for your healthy life too. If your tiles are safe, you and your family can safely touch them.
Why you should trust on our tile cleaning Melbourne services
When a company provides services, it needs to prove itself. The trust of customers is all a company needs. Let us tell you, why should you hire us? What are the benefits of tile cleaning for us?
Our team has professional workers. We know our job very well. Above all, we examine the problem and then give you the proper solution. We do our work according to requirements. That will be affordable and beneficial for you.
Certified Professional tile cleaner
Our team is fully certified We are certified by the Institute of inspection cleaning and Restoration, proudly trained by Jena dyco international and trained by nationally recognized training. So you don't need to care about quality.
Our professional tile cleaner provide after care services
The tiles in your house or business will appear as good as new after The Squeaky Clean Team has cleaned them. Our extremely effective cleaning methods offer the best possible outcomes. We can clean the tiles and prevent mould growth and hazardous germs by employing a high-pressure steam cleaning procedure.
Safe product and quality machinery for tile cleaning Melbourne
We use products that many people trust. Our products are safe for your tiles. In addition to that, our machines such as vacuum cleaners are high-quality machines. You don't need to consider the quality of products and machinery while choosing us. We will give you the best professional tile cleaning services.
Extra tips for the betterment of tile cleaning services
We know that you can't do professional cleaning every time. Our responsibility is to do a proper cleaning. In addition to that, our responsibility is to provide you with aftercare for tiles
You must use clean water and a sponge while cleaning.
Don't let the water be in the tile. After cleaning, wipe all the excess water
Don't skip cleaning, clean your tile once a week and do deep cleaning once a month.
Contact us today for tile cleaning Melbourne
We proudly provide our service tile cleaning Melbourne metropolitan area, so if you'd like to obtain a FREE, no-obligation quote for our professional tile cleaning services, give us a call today.