Leather cleaning Melbourne
Are you tired of looking at your dull leather couch? Are you looking to bring back the beauty and lustre of your beloved leather furniture? Look no further! The team at Squeaky take pride in providing top-notch leather upholstery cleaning services to both domestic and business clients throughout Melbourne and the Mornington Peninsula. With our expertise and dedication, we guarantee to restore your leather furniture to their former glory, leaving them looking as good as new!
Transform your leather furniture with our exceptional leather cleaning Melbourne service
Trust Squeaky Clean's Leather Care Team to bring out the best in your leather!
Servicing Melbourne and Mornington Peninsula
We expertly clean fabric furniture & carpets too!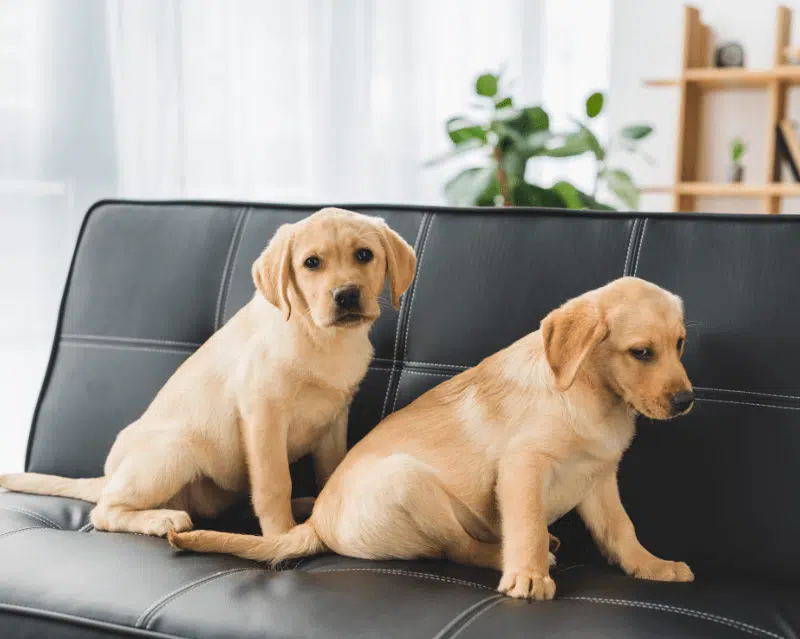 Our professional leather couch cleaning services
Expert Leather Cleaning: Our team of skilled professionals is well-versed in handling various types of leather, ensuring a tailored approach to suit your furniture's unique needs.
Quality Assured: We use only the finest, safest cleaning equipment and techniques to maintain the integrity and longevity of your leather furniture.
Years of Experience: With years of experience in the industry, we have refined our methods to deliver exceptional results, earning the trust of countless satisfied clients.
Convenience at Your Doorstep: Whether you're a homeowner or a business owner, we come to you at your convenience, sparing you the hassle of transporting heavy furniture.
Our Leather cleaning Melbourne services
Domestic Leather Care: From couches and armchairs to leather headboards and ottomans, we handle it all. Revitalize your home's leather furniture with our expert cleaning services.
Commercial Leather Care: Create a lasting impression on your clients and employees with immaculately cleaned leather furniture in your office or business establishment.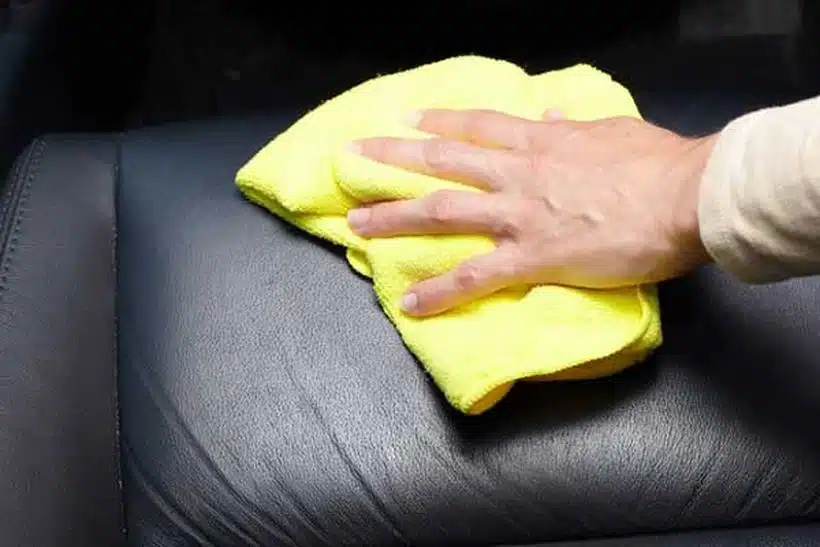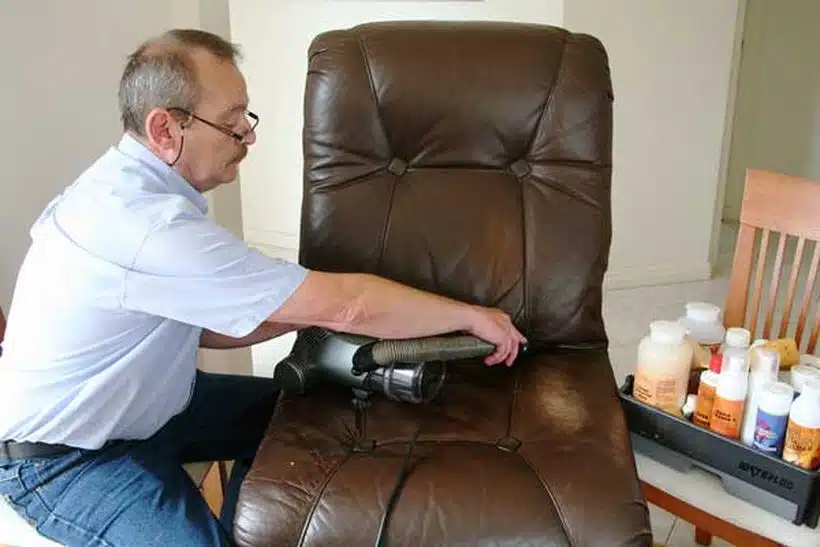 Leather cleaning Melbourne
Leather is one of the most desired of fabrics for many reasons. There's the soft, smooth texture, and the status that comes with owning a leather product – but without a doubt, its best feature is its durability. It will typically outlast any synthetic fabric, which is why it is so appealing. However, it's a fabric that is not without its disadvantages. For instance, leather gets dirty very easily – especially if you don't take care of it like you should. But no need to worry; with the expert leather cleaning services of the Squeaky Clean Team, you'll be able to maintain the life and appeal of your leather goods for some time to come!
Restore your leather upholstery to its prime condition
The Squeaky Clean Team specialises in leather cleaning for homes and businesses across Melbourne. We'll provide your leather upholstered furniture with a deep clean to remove any stains and unwanted smells and bring it back to its prime condition. Our cleaning products are child, pet and environmentally friendly, as are our tried and tested cleaning processes.