Expert service for flood water extraction from carpets in Melbourne & Mornington
Welcome to Squeaky Clean Team – your trusted provider of professional carpet water extraction services in Melbourne. Has your home or office flooded leaving your carpets soaked or damp?
We understand the stress and urgency that comes with water damage to your carpets, and our team of experts is here to help. With our advanced equipment and extensive experience, we can efficiently extract water from your carpets and restore them to their original pristine condition.
For a FREE no, obligation quote
Don't let water damage destroy your property and possessions
Emergency service will be at your door in 60 minutes or less
Melbourne water damage experts: your partner in disaster recovery
Emergency carpet & structural drying technology
Our carpet water extraction process:
At Squeaky Clean Team, we employ a meticulous and effective carpet water extraction process to ensure the best results for our customers. Our skilled technicians will:
Step 1:

Assess the Damage
Our experts will thoroughly evaluate the extent of water damage to your carpets, identifying the affected areas and determining the appropriate course of action.
Step 2:

Extract Excess Water
Using state-of-the-art equipment, we will quickly and efficiently extract the excess water from your carpets, minimising the risk of further damage and preventing mould and mildew growth.
Step 3:

Treat Stains and Odours
We understand that water damage often leads to stubborn stains and unpleasant odours. Our team will apply specialised treatments to remove these stains and eliminate odours, leaving your carpets fresh and clean.
Step 4:

Dry and Dehumidify
Proper drying is crucial to prevent further damage and the growth of mould or mildew. We utilise powerful drying techniques and dehumidifiers to thoroughly dry your carpets ensuring a complete restoration.
Step 5:

Sanitise and Disinfect
Your health and safety are our top priorities. We take the extra step to sanitise and disinfect your carpets, eliminating any bacteria or pathogens that may have been introduced by the water damage.
With our skilled technicians and state-of-the-art equipment, we can rapidly restore your home or business back to its pre-flood condition in no time. Trust Squeaky Clean Team to provide top-notch services and help you overcome the stress and discomfort of flood damage.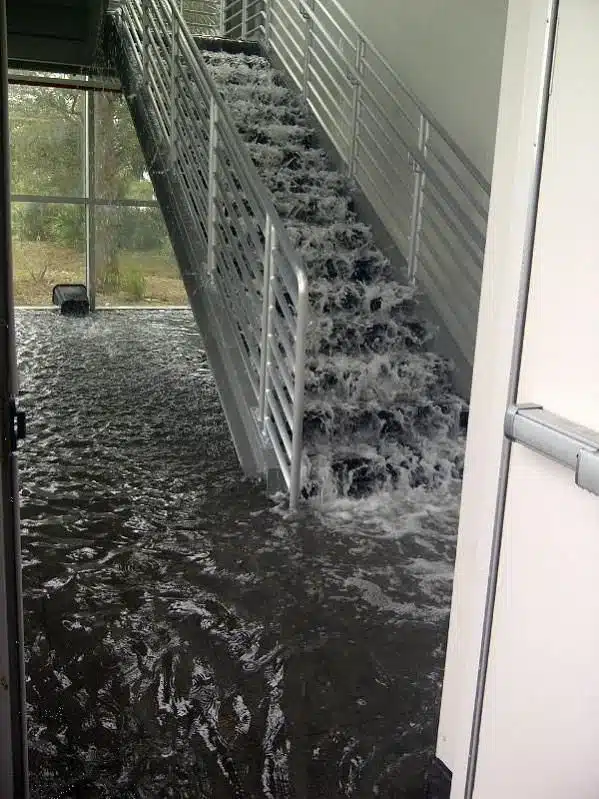 Why choose Squeaky Clean Team
Experienced Professionals: Our technicians are highly trained and have extensive experience in handling carpet water extraction and restoration. Trust us to get the job done right.
Advanced Equipment: We use state-of-the-art equipment and techniques to ensure efficient and effective water extraction. Our powerful tools enable us to restore your carpets to their original condition.
Prompt Response: We understand the urgency of water damage situations, and we strive to provide fast and reliable service when you need it most. Our team is available 24/7 to respond to your emergencies.
Eco-Friendly Solutions: We are committed to using eco-friendly products that are safe for your family and pets, without compromising on results. Rest assured that our methods are environmentally responsible.
Customer Satisfaction: We value our customers' satisfaction and work diligently to exceed their expectations. We pride ourselves on our attention to detail and dedication to delivering exceptional service.
Wet carpet water extraction in Melbourne
If you're in need of carpet water extraction, you can trust The Squeaky Clean Team to deliver the best results. Our qualified technicians are armed with expert knowledge and the latest equipment, giving us the ability to restore your wet carpets to a clean, dry and hygienic state. For wet carpet drying services you can rely on, speak to the Melbourne professionals at The Squeaky Clean Team.
Emergency water extraction
Whether your washing machine has flooded, a pipe has burst, or your roof has developed a leak, there's no shortage of unexpected situations that might require emergency water extraction from your carpets. Fortunately, our emergency service is available whenever you need it – 24/7.
Don't let the damage worsen
When carpet becomes wet and waterlogged, it's vital to act immediately. Wet carpet doesn't just look and smell bad – if left to its own devices, it can harbour the growth of mould and bacteria, contribute to health problems, and even cause permanent staining. Our wet extraction carpet cleaning is designed to dry your carpets promptly to protect the health of yourself and your family.
Water extraction experience you can rely on
In addition to utilising the latest carpet water extraction equipment, our technicians possess years of carpet cleaning experience. We've helped countless Melbourne homes and businesses recover from flooding emergencies and water damage – contact us now to find out how we can help you.
Act fast! Call our water extraction carpet cleaners today
Don't let wet carpet create a health hazard in your home or workplace. Call The Squeaky Clean Team today on 1300 682 563 to arrange for fast and effective wet carpet drying throughout Melbourne.
Dealing with a wet carpet in Melbourne
Water in your carpets is not a good thing, especially if it's not clean water. It can lead to mould, mildew and bacteria growth, unpleasant smells and gradual deterioration. That will eventually make it necessary to remove and replace the carpet.
All these problems can be avoided if swift action is taken to extract the water from carpets and underlay. But it must be done thoroughly because failing to remove all the water completely will leave residual problems.
Sourcing carpet water extraction in Melbourne
Extracting water from a wet carpet isn't something you can do yourself because, without the correct equipment and experience, you'll never get the carpet properly dry. As a result, mould and mildew will continue to germinate. The damp carpet will start to smell and further deterioration is inevitable.
The job can only be done thoroughly and well by a professional company that has the knowledge, experience and facilities to dry and clean the carpet properly. For a start, look for a company that has the appropriate certifications, accreditations and memberships. To at least prove it works in the right area. It also helps if the company is recommended or approved by insurers and builders or has been used by. And did a good job for someone you know.
Like most business arrangements, any wet carpet water extraction company you deal with must be trustworthy and reliable, should be friendly and professional, and needs to be one that you believe is capable of doing the job. It also has to understand the urgency of the situation by providing a prompt response. Attending to your needs without delay and providing a 24-hour emergency service to deal with urgent water damage situations.
All property types and situations
Here at The Squeaky Clean Team, we understand the serious nature of carpet water damage and the need to deal with it quickly and effectively. Whether a domestic property or a business, whether an individual building or an apartment in a multi-storey building, we can deal with it.
We use the latest and most up-to-date tools and equipment to completely extract water from your carpets and underlay. We can provide truck mounts for larger jobs and portables versions for higher floors and less accessible areas.
Whatever and wherever the problem, we have the equipment to resolve it. Added to that, we only use high quality, non-toxic cleaning solutions and anti-bacterial sprays so there are no residual problems when we finish. And our technicians are highly trained, fully experienced in every aspect of water extraction and able to deal with any instance of flood damage.
In need of wet carpet water extraction in Melbourne?
We'll deal with your water damage quickly and without fuss, leaving you with carpets that are perfectly dry, look, feel and smell great, and are in as good a condition as possible for their age. No matter what level of water damage you have and whether by clean or contaminated water, put you faith in us to fully restore your carpets. We won't let you down.