Commercial carpet cleaning Melbourne
For the best commercial carpet cleaning in Melbourne, choose The Squeaky Clean Team. We offer a range of commercial carpet cleaning and office carpet cleaning services in Melbourne that can be tailored to suit your individual needs and requirements. Additionally, our team of highly skilled cleaning professionals are experienced in the latest cleaning techniques and are fully qualified by Jena Dyco International – the leading provider of cleaning and restoration training.
Eliminate bad carpet odours
Same-day professional carpet cleaning
Refresh and revive old carpets
Save precious time & money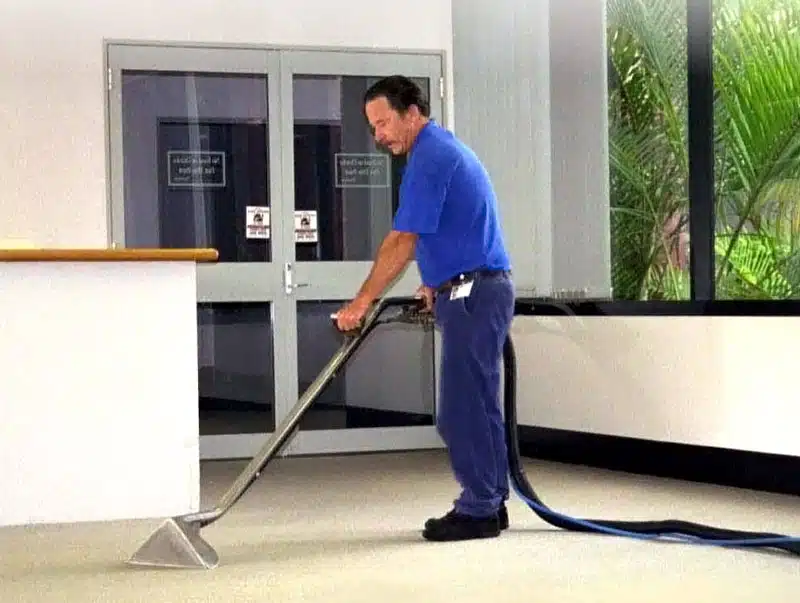 Your first choice for Melbourne commercial carpet cleaning
We've got a whole list of reasons for making The Squeaky Clean Team, a local company in Melbourne, your go-to for any commercial carpet cleaning job in Melbourne! And, once you get to know us, you'll trust us for any job, large or small, and know that you're getting an impeccable hands-on service with the latest technology and know-how.
Unlike other companies, we don't lure you in with a cheap quote as bait. We'll give you an honest and fair quote so that when we arrive to carry out the work, you won't be surprised with extra costs and nasty upsells. As well as being able to trust our quotes, we never overcharge; with us there's a simple pricing system per m2 and no hidden fees.
In need of commercial carpet cleaning in Melbourne?
We also offer a speedy service so you can get on with the important part of your day: running your business! We offer early-morning bookings so you can get your maintenance out of the way and let your day start with as little disturbance as possible. Wherever we can, we also aim for same-day service if this is convenient for you.
Give us a call and let us see what we can do; we'll always aim to keep our customers and community happy.
On top of our fantastic customer service: we're also commercial carpet cleaning geniuses! With 20+ years experience in the industry, we use the latest and greatest equipment, techniques and solutions to get your space looking and feeling like new. This wealth of experience means that we know how to treat any kind of stain, dirt or grime and will do it using environmentally friendly and safe methods.
What kind of commercial areas need the Squeaky Clean Team treatment?
All commercial areas can benefit from a deep cleaning treatment. Deep-cleaning helps to ensure the fibres of carpets last longer by protecting them from in-ground dirt and removing carpet stains to help retain the flooring's colour for longer. It also helps to remove allergens and keep the carpets looking and feeling fresher.
Areas that particularly benefit from commercial carpet cleaning are those with heavy foot traffic – all stores, offices, hospitality and catering businesses in Melbourne fall under this umbrella. Those that serve food and drink are especially susceptible to carpet staining and may want to consider more frequent commercial carpet cleaning.
Making a great first impression is imperative in any business and we're sure you agree. We want your business to look its best so get in touch with us today.
Why you need the Squeaky Clean Team and not a DIY disaster
Commercial carpet cleaning in Melbourne is a delicate art and we want to make sure your business gets it right first time around. If you carry out the work yourself, not only do you take on the hassle of a potentially very difficult job but you risk damaging carpet fibres, worsening stains and creating that 'sticky' feeling of amateur commercial carpet cleaning.
Our steam-cleaning system involves an advanced cleaning formula along with a truck mounts and portables to pump steam deep into the fibres and then suck moisture (along with deep dirt and grime) back into the system. We also use rinses and deodorisers on the carpets and fully remove any residues to leave your carpets cleaner for longer.
As well as our state-of-the-art carpet steam cleaning process, there are dry cleaning alternatives that may be suitable in some circumstances.
If you're ready to see the difference we can make to your business' space, call us on 1300 682 563 for a quote or to learn more from one of our friendly team.
Why commercial carpet cleaning in Melbourne is essential
Offices and commercial environments are known to accumulate large amounts of dirt, grime, dust, bacteria and mould. They are constantly in use by a large number of people and thus require thorough and frequent cleaning. Carpets in particular can collect large amounts of dirt in a very short space of time. Carpets that are full of dust and dirt create an unhealthy environment for both employees and customers. Additionally, unclean carpets often have to be replaced a lot sooner than those that are consistently cleaned. Luckily, The Squeaky Clean Team offer commercial carpet cleaning to businesses throughout Melbourne and Victoria.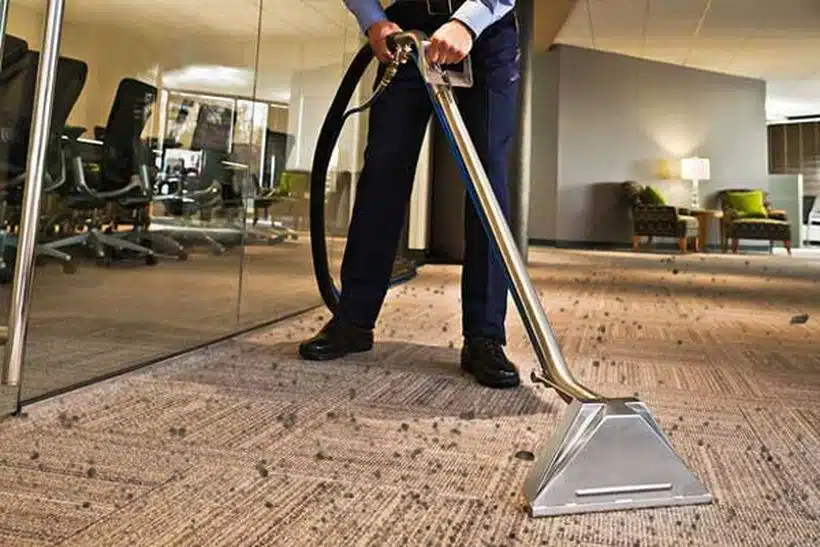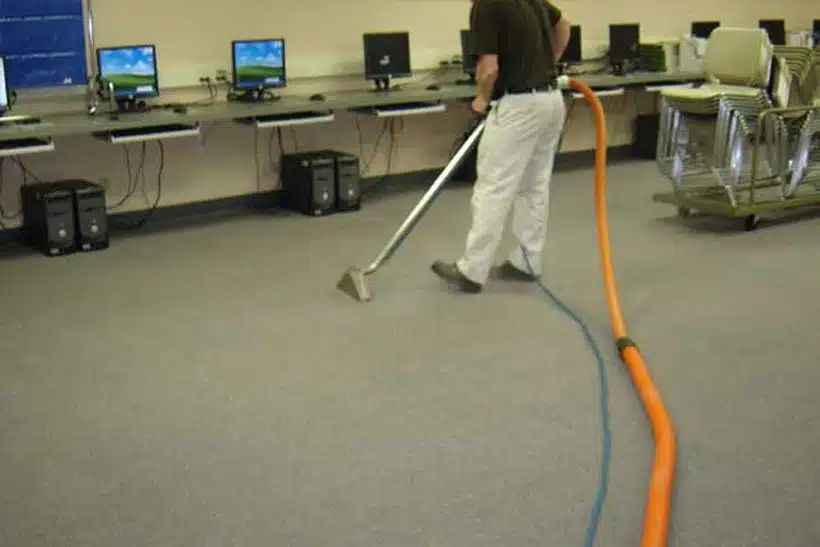 State-Of-The-Art commercial carpet cleaning techniques & technology
At Squeaky Clean, we utilise the latest commercial carpet cleaning technology, techniques and products to ensure your carpets are as good as new. With our commercial carpet cleaning service, you can significantly improve the appearance of your carpet while ensuring it will last longer. Whether you need to clean the carpets of a large office space or a hotel, we can provide the expertise to keep your business clean and hygienic.
Our promise to you
The Squeaky Clean Team works together to deliver the best possible commercial carpet cleaning results to each of our clients. We offer a fully flexible service that can be tailored to fit in with your schedule. Call us for a quote today.
Other Squeaky Clean Team services
Residential Carpet Cleaning
Tile & Grout Cleaning
Duct Cleaning
Upholstery Cleaning
Flood Damage Restoration