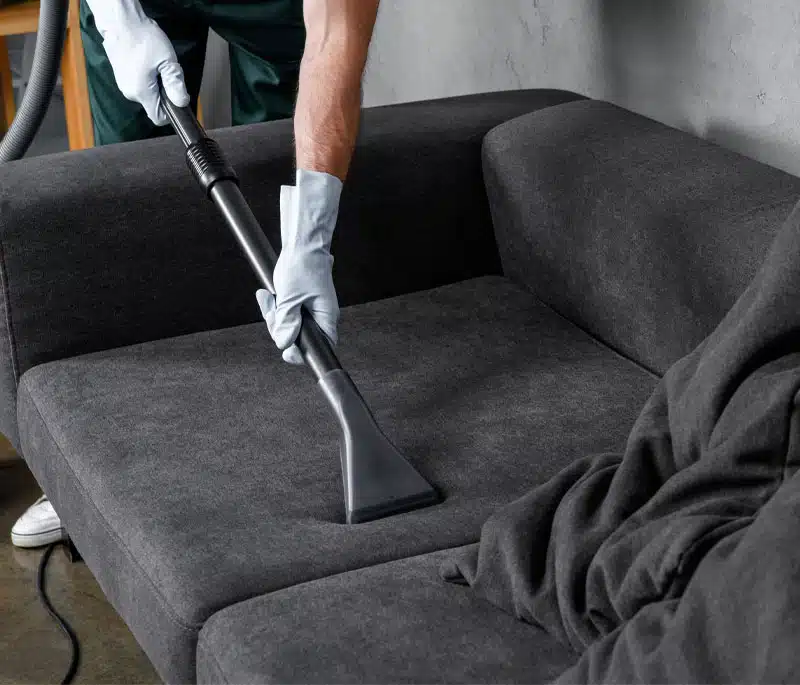 Rejuvenate your fabric furniture with the best upholstery cleaning in Melbourne
Rely on The Squeaky Clean Team for our extensive experience, unmatched expertise, and commitment to delivering professional upholstery cleaning services
The Squeaky Clean Team is proud to be Melbourne's premier upholstery and couch cleaning experts. Our team of highly trained upholstery cleaners have the skills, knowledge, and expertise to help you with all your furniture cleaning needs.
If your upholstery is looking worse for wear, don't delay – call The Squeaky Clean Team today!
We ensure your upholstery is free of stains and odours, leaving your furniture looking, feeling, and smelling clean, fresh, and hygienic.
The right clean for your needs
At The Squeaky Clean Team, we pride ourselves on being leaders in the upholstery cleaning industry.
Our upholstery cleaning specialists have a deep understanding of the nuances between different types of stains, treatments, and materials. Our extensive knowledge and experience enable us to accurately identify the most effective solutions for your specific needs. Whether it's tackling stubborn stains or rejuvenating delicate fabrics, our expertise ensures that we approach each problem with precision, solving it efficiently and delivering outstanding results.
So if you're looking for upholstery cleaning near you, trust us to revitalise your upholstery! Using effective techniques and equipment, we will remove stains, eliminate allergens, and leave your furniture looking and feeling like new.
With our guidance and expert level of service, you'll be able to keep your upholstery in pristine condition and create a fresh, inviting atmosphere in your home or workplace.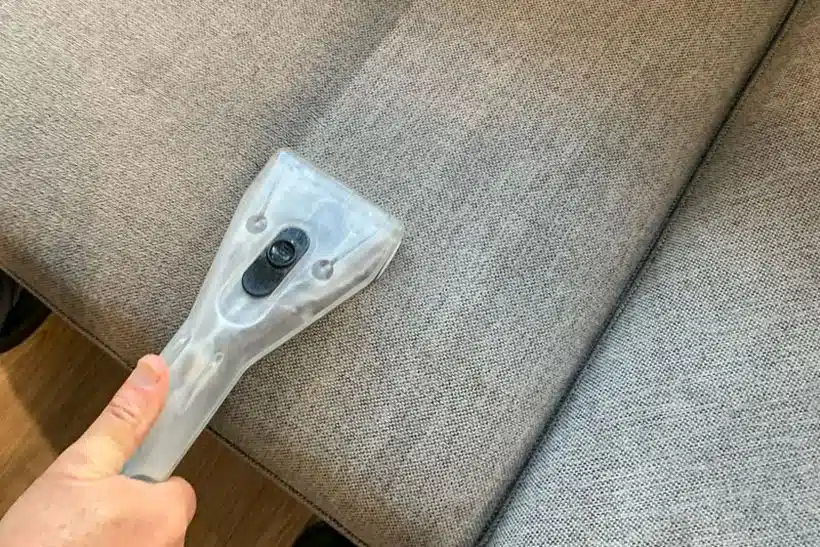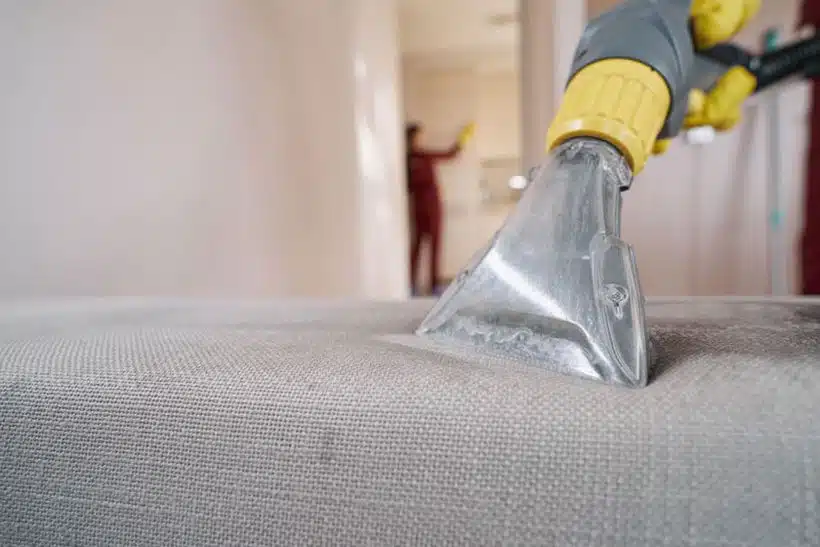 Explore our specialized furniture
and professional upholstery cleaning services
The "Squeaky Upholstery Clean":
our upholstery cleaning process
The "Squeaky Upholstery Clean" is a multi-stage process that takes into account the type of stain and the furniture item as well as its composition.
As upholstery is commonly made from delicate fabrics, it is essential to use the right chemicals and equipment. These techniques will not only effectively clean your upholstery, but avoid any accidental damage, too.
We begin with a fabric assessment. This is critical to help us understand the most appropriate and effective chemicals that can clean or treat any specific stains
Then, we vacuum furniture to remove any loose dirt or debris
Next, we pre-spray upholstery with a biodegradable Australian-made cleaning solution, paying particular attention to any spots or stains
Then, we use a specialized machine that simultaneously pumps steam delicately through the fabric extracts moisture and dirt into the tank, and removes all chemical residue.
Following steam extraction, we add commercial-grade deodorizers to ensure fresh and clean furniture
The result? Fresh, clean, and hygienic upholstery!
Whether your furniture is made from cotton, wool, leather, vinyl, microsuede, or synthetic materials, you can rely on our team to provide exceptional upholstery cleaning results.
Professional upholstery cleaning Melbourne
If you've suffered an unexpected spill or accident, call us now for immediate advice. We'll ask you a few questions about your furniture, its composition, and the nature of the stain, and provide you with guidance over the phone.
Should you want our professionals to step in and take over, we'll do our very best to arrange same-day upholstery cleaning and stain removal. While DIY methods can be effective, we understand that you may be concerned about ruining fabric or making a stain worse than it is.
What types of upholstered furniture can our experts clean?
Our cleaning technicians possess the expertise, specialized equipment, and industry-grade cleaning agents to ensure deep and thorough cleaning that rejuvenates your furniture. We clean all types of upholstery in a home or commercial setting, including:
Sofas
Armchairs
Ottomans
Dining chairs
Office chairs
Upholstered partitions
Bar stools
Benches
Window seats
Cushioned benches
Upholstered headboards
In addition to professional sofa cleaning services, The Squeaky Clean Team offers the following services to keep your home or business clean, hygienic, and looking its best. We also provide same-day services across Melbourne's South Eastern suburbs and Mornington Peninsula.
Explore our other cleaning services, including:
We operate 6 days a week from 8am to 6pm. We also deliver our emergency flood and water damage restoration services 24/7, 365 days a year.