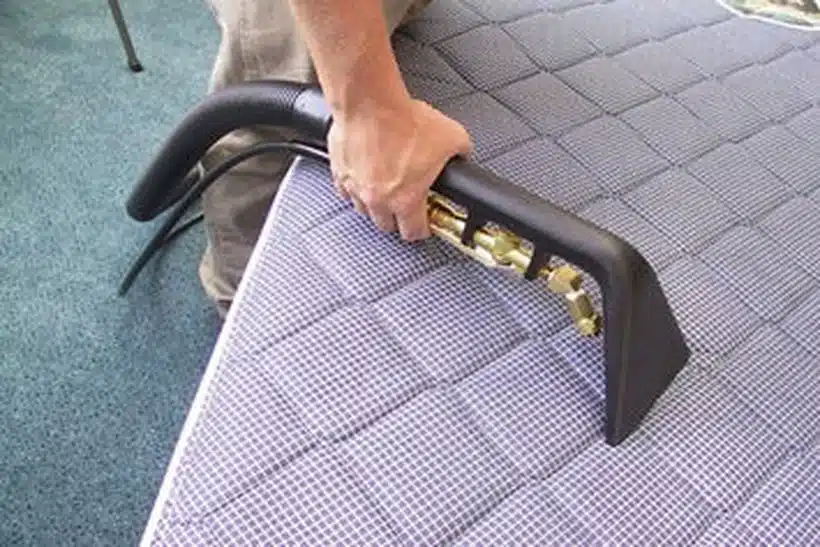 What Should You Expect to Pay to Have Your Upholstery or Mattresses Professionally Steam Cleaned?
When it comes to upholstery and mattress cleaning prices, we understand that it's tempting to shop solely based on cost. However, it's important to remember that not all cleaning services are created equal. Your furniture is not just an expense; it's an investment, and you want it treated with the utmost respect and care. You deserve a cleaner who knows what they're doing and won't jeopardise the integrity of your valuable pieces. At Squeaky Clean, we are dedicated to providing you with a level of service that prioritises both affordability and the highest standards of care for your upholstery and mattresses.
Why You Should Choose Squeaky For Your Clean:
Exceptional Service: At Squeaky Clean, we believe in delivering nothing less than exceptional service to our valued customers. Our team of skilled professionals is trained to the highest industry standards, ensuring that every cleaning job is executed with precision and care. We pay attention to the smallest details to leave your upholstery and mattresses looking and feeling like new.
Australian-Made Cleaning Agents: We understand the importance of using safe and effective cleaning agents. That's why we exclusively use Australian-made cleaning products that are not only eco-friendly but also gentle on your upholstery and mattresses. Rest assured, your items will be cleaned thoroughly without compromising their longevity.
110% Care Factor: We take pride in our 110% care factor. This means we treat your upholstery and mattresses as if they were our own. We handle every piece with the utmost care and respect, ensuring that no damage occurs during the cleaning process. Your satisfaction and the safety of your belongings are our top priorities.
Comprehensive Cleaning Services: In addition to upholstery and mattress cleaning, Squeaky Clean offers a wide range of cleaning services. From carpet cleaning to tile and grout restoration, we've got your cleaning needs covered. We specialise in restoring water-damaged properties and carpets across Melbourne and the Mornington Peninsula, helping you get back to a clean and healthy living environment.
Trusted by Melbourne: Our reputation as Melbourne's trusted cleaning experts is built on years of hard work, dedication, and a commitment to excellence. We take pride in serving our community, and our loyal customers trust us for all their cleaning needs. Please check our reviews!
Book today to clean your upholstery or mattresses
When you choose Squeaky Clean, you're choosing more than just a cleaning service – you're choosing peace of mind and a commitment to quality. Experience the difference that our professional team, Australian-made cleaning agents, and 110% care factor can make for your upholstery and mattresses.
Don't settle for cheap when you can have the best. Contact Squeaky Clean today to schedule your upholstery and mattress cleaning service and discover the difference for yourself! Your satisfaction is guaranteed.
Contact us today to learn more about our services and to get a free quote. Melbourne and the Mornington Peninsula trust Squeaky Clean for all their cleaning needs.