Water damage insurance claim tips
As local industry experts, we understand just how heartbreaking water damage can be for Melbourne homeowners. When a home or commercial property floods, it can destroy valuable items. If left can even impact the structural integrity of your property. This is why you must respond immediately to water damage at home and call our flood damage Melbourne team as soon as possible! We will be at your doorstep in 60 minutes or less, 24/7.
Don't let water damage destroy your property and possessions
Emergency service will be at your door in 60 minutes or less
Melbourne water damage experts: your partner in disaster recovery
Emergency carpet & structural drying technology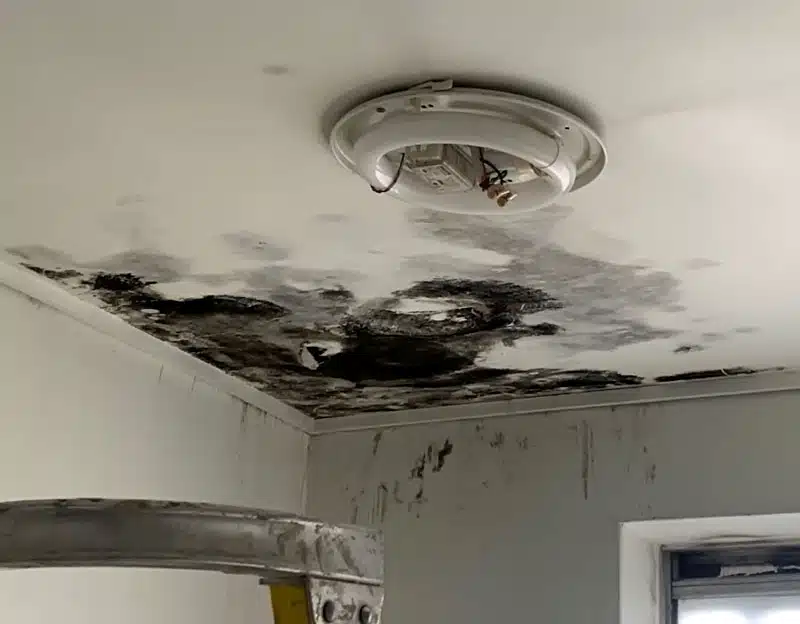 Act now before water damage impacts structural support
We offer a wide range of water damage services, including flood-damage carpet cleaning and emergency carpet drying. We also thoroughly dry out structures, such as walls, floors, and foundations, using evaporating moisture tools and equipment to ensure no further damage can take place. Trust our Melbourne water damage repair team to respond, repair, and restore your property quickly and professionally.
For a FREE no, obligation quote
Melbourne prone to flood damage
If your home has flooded in Melbourne, Australia, you're certainly not alone. Unfortunately, Melbourne is prone to heavy rainfall and flash floods, which can cause severe and expensive damage to homes. We also have pipes that burst, bathes that overflow and washing machines that leak! The Squeaky Clean Team is equipped to handle such emergencies. And also offers fast and efficient emergency flood damage carpet cleaning and structural drying services. Whether your home or workplace has been damaged due to heavy rainfall, a burst pipe, or a flash flood, we're here to help!
With our skilled technicians and state-of-the-art equipment, we can rapidly restore your home back to its pre-flood condition in no time. So, trust Squeaky Clean Team to provide top-notch services and help you overcome the stress and discomfort of flood damage.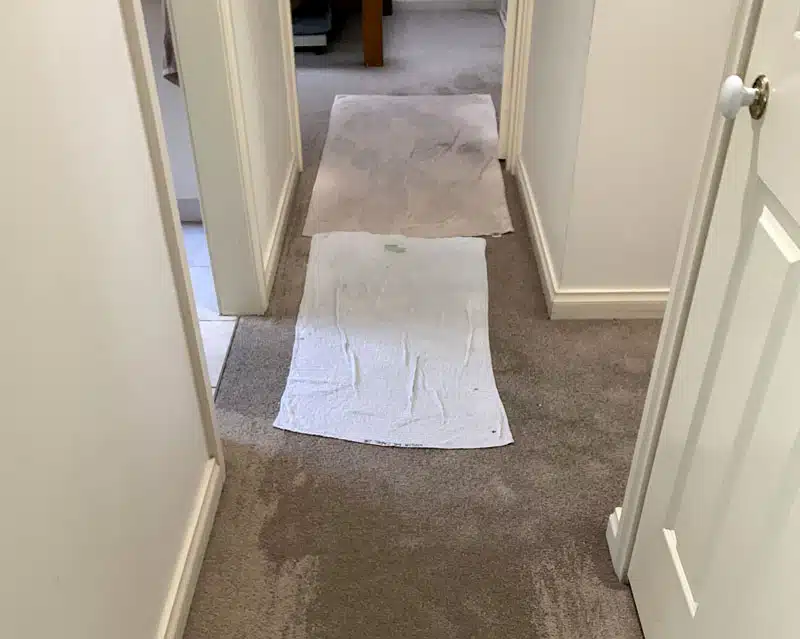 Is flood restoration covered under a water damage insurance claim?
One of the most common questions we receive regarding Flood Restoration Insurance is "Am I covered under insurance?" In our experience, many people are covered under some form of insurance, even in cases where they think they might not be.
We understand that you may be nervous about the situation, worrying you might not be covered because you're at fault. But in most cases, you'll find that any form of flooding is covered, even when caused by something like an overflowing sink or washing machine.
At The Squeaky Clean Team, we've dealt with many water damage insurance claims and can provide valuable assistance when submitting your claim. For that, we can also take the stress away by communicating on your behalf and acting as a middleman between tenants. Real estate agents, and insurance companies. Plus in addition to guiding the insurance claim process, we'll also pay your excess of up to $300 to ensure you're not out of pocket.
Will my insurance cover me?
Water damage insurance claims under the following types of insurance:
Contents insurance
From homes and offices to retail premises, our team can provide emergency carpet cleaning services for residential and commercial properties right across Melbourne. Using proven cleaning methods. In addition, we're committed to improving the appearance and hygiene of carpets to ensure a pleasant environment for both homes and businesses.
Building insurance
Our carpet cleaners are fully trained and qualified with the Jena Dyco Institute, giving us the expertise to tackle any carpet cleaning emergency. We're also equipped with the most effective cleaning products and the state-of-the-art equipment to ensure the very best results.
Body corporate insurance
The Squeaky Clean Team offer emergency carpet cleaning and drying services for emergencies both big and small. From a single small stain, through to flooding that affects multiple rooms, our team can be trusted to provide fast and effective solutions regardless of the size of a job.
Landlord insurance
Our emergency carpet cleaners are standing by to provide assistance 24/7. Call us on 1300 682 563 to learn more or make an appointment with our professionals today.
More insurance information
Our efficient property restoration services ensure that your property is back to its normal state even before an assessor considers your insurance claim or visits your premises. Insurance companies highly value our fast turnaround, as it often prevents costly secondary damages that can escalate the overall claim costs.
With our swift restoration process, properties are fully restored even before assessors are appointed to inspect them. As a result, we have established a strong reputation with numerous insurance companies and their assessors over 15 years. Our expertise and reliability have made us a trusted choice for insurance claims.
How we can help you for water damage insurance claim
At The Squeaky Clean Team, we understand that dealing with insurance companies is the last thing you want to think about when you've experienced flooding. Fortunately, our team is here to help guide you through the process of water damage insurance claims. We will coach you on what to say to insurance companies, as well as provide a scope of work and detailed cost report. Once the job has been completed, we'll also provide a report for your insurance company that includes photographs.
As a special offer, we'll also pay your insurance excess up to $300 – meaning if you're insured, you won't be left out of pocket. In addition, you also won't need to worry about paying upfront; the insurance company will pay you and then you pay us.
If you're concerned you won't be insured, don't be – let us help you. We've assisted with thousands of successful claims (in the past 60 days alone, we've already gotten through 30 claims!) and we may be able to suggest other types of insurance available to you that you're not aware of.
For help with your insurance claim, call us now
Wondering if you're covered under insurance, or worried about submitting a claim? Don't be! The experts at The Squeaky Clean Team are here to help you determine if you're covered under insurance and assist you in successfully submitting your claim. Call us now on 1300 682 563 for advice you can count on.