Emergency water damage restoration Melbourne
As local industry experts, we understand just how heart-breaking water damage can be for Melbourne homeowners. When a home or commercial property floods, it can completely destroy valuable items and, if left, can even impact the structural integrity of your property. This is why you must respond immediately to water damage at home and call our flood damage Melbourne team as soon as possible! We will be at your doorstep in 60 minutes or less, 24/7.
Don't let water damage destroy your property and possessions
Emergency service will be at your door in 60 minutes or less
Melbourne water damage experts: your partner in disaster recovery
Emergency carpet & structural drying technology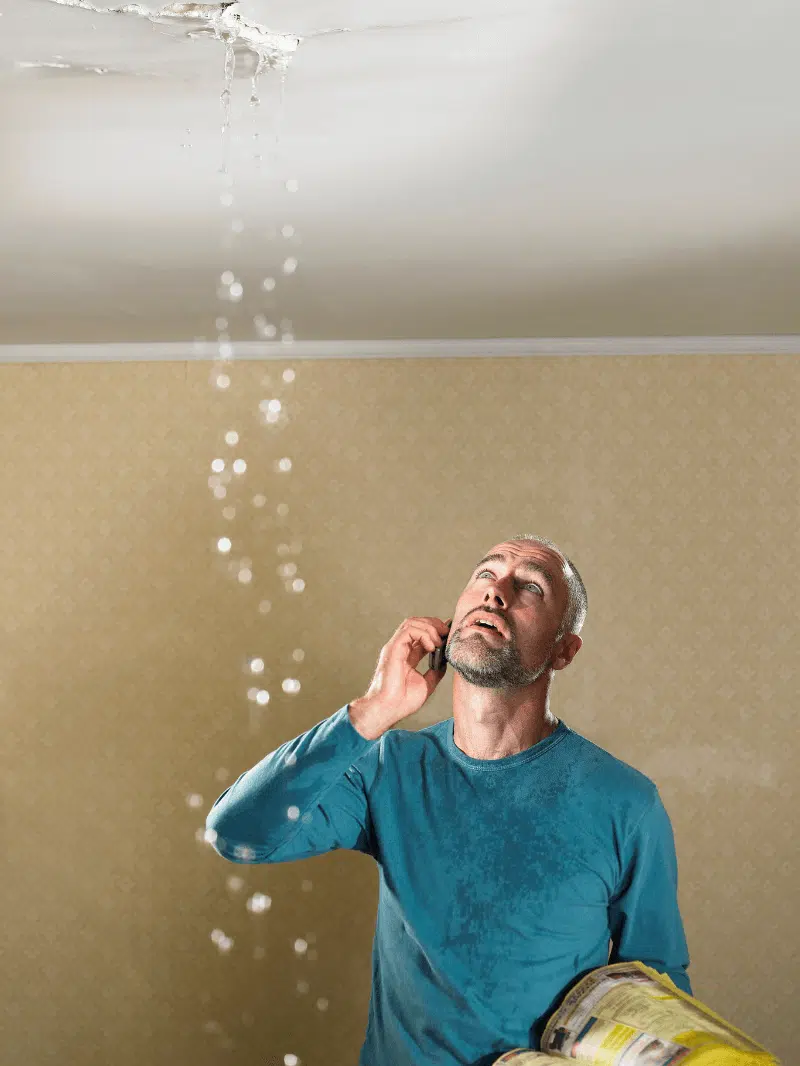 Act now before water damage impacts structural support
We offer a wide range of water damage restoration services, including water extraction, emergency carpet drying, and flood damage carpet cleaning. We also thoroughly dry out structures, such as walls, floors, and foundations, using evaporating moisture tools and equipment to ensure no further damage can occur. Trust our Melbourne water damage repair team to respond, repair, and restore your property quickly and professionally.
For a FREE no, obligation quote
Melbourne prone to flood damage
If your home has flooded in Melbourne, Australia, you're certainly not alone. Unfortunately, Melbourne is prone to heavy rainfall and flash floods, which can cause severe and expensive damage to homes. We also have pipes that burst, bathes that overflow & washing machines that leak! Squeaky Clean Team is equipped to handle such emergencies and offers fast and efficient emergency flood damage carpet cleaning and structural drying services. Whether your home or workplace has been damaged due to heavy rainfall, a burst pipe, or a flash flood, we're here to help!
With our skilled technicians and state-of-the-art equipment, we can rapidly restore your home to its pre-flood condition in no time. Trust the Squeaky Clean Team to provide top-notch services and help you overcome the stress and discomfort of flood damage.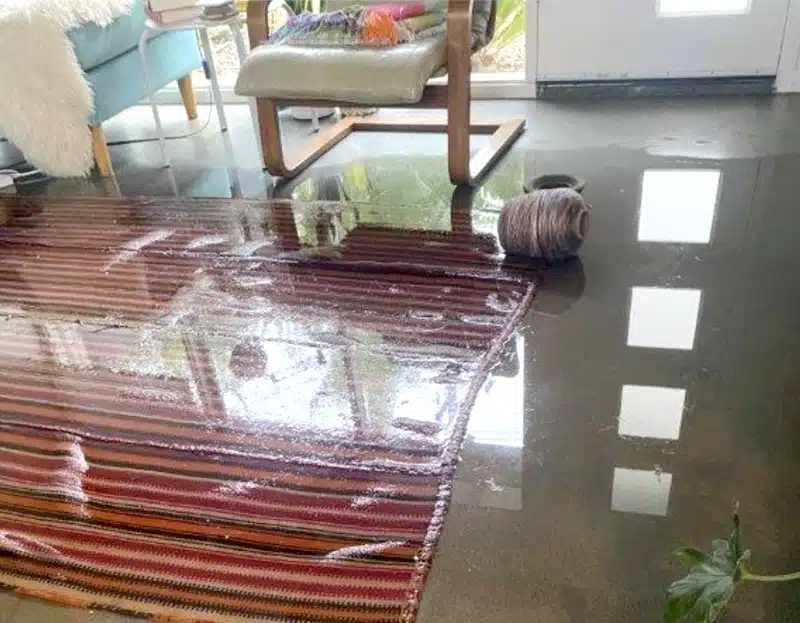 Water damage restoration in Melbourne
There are many ways in which carpets can succumb to water damage. From a pet knocking over a large vase of water through to far more destructive events like a tap being left on to overflow or burst water main, restoring a room that has been ravaged by water damage can be a costly and time-consuming exercise. It is, however, an essential exercise for a number of reasons. And one that should be taken care of as soon as possible. Fortunately, the Squeaky Clean Team can deliver effective services that will restore the water-damaged carpet to its original condition without leaving a trace. No matter what the source of the damage might be, you can trust. Few years of experience and state-of-the-art equipment to rejuvenate your carpets and bring them back to life.
Professional water damage restoration Melbourne
Do you live in Melbourne? Are you looking for a water damage restoration service company? Are you thinking about doing a DIY job? If so, the following are just some of the many benefits that you will enjoy when you choose to ditch the DIY approach and work with our team instead;
You'll save time – Our professionals can get your home or business restored much faster than what you'd be able to achieve alone. We arrive as a team to tackle the problem and we have industrial water damage restoration, carpet cleaning, and carpet drying equipment.
We eliminate the risks – DIY carpet water damage restoration projects are always risky. You risk ending up with damaged carpets or carpet lifting. You also risk getting mould and mildew growth on your flooring and there is the risk of putting in all that effort only to end up with an unpleasant smell of dampness. With our team on your side, you are guaranteed to get great results without the risk of worsening the problem.
In need of water damaged carpet restoration Melbourne?
We'll leave your carpet as good as new – When you use our water damage restoration services you won't just get dry carpets. Your carpets will be deep cleaned and refreshed as a bonus to achieve the best results.
You'll enjoy a healthier environment – The products we use are designed to eliminate bacteria, germs, dust mites, and fungal spores in your carpets. Our drying techniques also eliminate the chances of getting toxic mould and mildew growth. When we are finished with your flooring your home will be a much healthier environment to live in.
Better results – If you are looking to restore water damage in Melbourne and you're thinking of doing a DIY job, you will not get the best results possible. You will most likely spend hours and hours scrubbing, vacuuming, and drying the surface without making any real difference. We have the expertise and equipment to ensure better results. Why do not let us do all of the hard work for you?
Common causes of water damage
Does your carpet feel damp to walk on? Perhaps it doesn't feel damp to touch but there's a strong smell of dampness coming from deep within the carpet pile? If so, your flooring is water damaged and it may be down to one of the following reasons;
Rainfall and/or hail
Drainage and/or sewage
Plumbing pipes
Faulty home appliances such as air conditioning units and washing machines
Lack of heat and insulation
Residential property water damage restoration service
Your home is your castle, and while castles typically have a moat around them, as a rule the water in the moat is not meant to end up in the home. Unfortunately, unforeseen incidents can happen. Excessive rainfall can often lead to flooding, while a burst water main in the street or a ruptured pipe in your plumbing is also capable of causing significant destruction.
Carpeted floors exposed to excessive moisture and humidity can result in the growth of mold, mildew, and other bacteria that can lead to health issues among people and pets living in the home. Older floors like wooden floorboards can also potentially become weaker and unsafe. Then there are the risks that come from water meeting electricity.
At the Squeaky Clean Team, we draw on countless years of experience in the water damage restoration business, attending to the problem promptly and using the latest state-of-the-art equipment to dry your carpets and deliver the best results. Whether it's caused by leaky plumbing, moisture behind walls, foundation cracks, or burst or broken pipes and hoses, water damage can come from any number of causes. Get in touch with the Squeaky Clean Team today about our water damage restoration services so you can prevent any hazards or health issues from plaguing your home.
Water damage restoration for commercial properties
In the business world, your commercial premises are crucial to making the right first impression to potential clients and customers. And it's not a one-size-fits-all approach by any means. A corporate office block in the central business district should look pristine and spotless, though a mechanic's workshop that was equally as clean would make you wonder if any work was indeed going on there. One thing all workplaces share in common, though, is that water damage can be destructive at best, and financially crippling at worst.
The Squeaky Clean Team provides businesses across metropolitan Melbourne with prompt water damage restoration services. If we can't keep you operating business as usual during the clean-up, we'll certainly get you able to reopen your business as soon as possible, all while trying to prevent the financial dilemma of losing stock or equipment to water damage
Our efficient property restoration services ensure that your property is back to its normal state even before an assessor considers your insurance claim or visits your premises. Insurance companies highly value our fast turnaround, as it often prevents costly secondary damages that can escalate the overall claim costs.
With our swift restoration process, properties are fully restored even before assessors are appointed to inspect them. We have established a strong reputation with numerous insurance companies and their assessors over the course of 15 years. Our expertise and reliability have made us a trusted choice for insurance claims.
Don't leave water damage restoration too late
If your home or workplace does succumb to water damage, it's imperative that you start taking action as soon as possible to reduce the likelihood of lasting damage to the premises and anything contained within your property (e.g. furniture and whitegoods). Leaving water damage restoration too long can also lead to ongoing health problems which are outlined below.
The sooner that the Squeaky Clean Team is able to get our air movers. And humidifiers operational within your premises. The less opportunity that mould and bacteria is given to develop, protecting the health of you and your family or employees. While ensuring your carpet won't begin to smell.
For properties that have wooden floorboards that are beginning to age. The sooner that flooring undergoes water damage restoration, the less likely. It that it will become susceptible to rotting or warping. This could mean the difference between paying hundreds of dollars or thousands of dollars to partially or completely resurface the floor. Sorting out water damage restoration sooner rather than later not only has its advantages health-wise but financially as well.
Just as water damage in the home or workplace can result in health problems, so too can the financial cost be damaging. Not only is there the time cost of replacing damaged items or (if in retail) replenishing stock, but some insurance policies do not cover flood damage, so the cost might need to come out of your own pocket if your insurance policy has that clause included.
Mould needs just three elements in order to develop and thrive. These elements are moisture, a humid environment, and a lack of adequate ventilation in the humid environment. All three factors combined form the ideal breeding ground for mold to grow. Once the mould has developed, it releases microscopic spores into the atmosphere. pets. can then be unintentionally inhaled by people or pets.
While mold spores are typically found in household dust particles. When they become present in abnormally high quantities. Such as when they've been able to grow in a water-damaged room that's become the ideal breeding ground for mould. Then they can become dangerous to the health of people and animals. Such health issues can range from relatively minor to fatal and can include:
Nasal congestion and a runny nose
Respiratory issues
Throat irritation
Sneezing fits
Other potential conditions include serious fungal infections, mold-induced hypersensitivity, and Mycotoxin toxicity.
The water damage restoration process
Step 1:

Preliminary inspection
Before we bring in the equipment, an accredited water damage specialist from the Squeaky Clean Team will conduct an initial assessment of the property in order to ascertain what will be required to counteract the negative effects of water damage.
First and foremost, the key priority is to try and remove any excess water from the premises so we can restrict the extent of damage to as small an area as possible. Anything on the floor that is wet. Whether it's clothing, throw pillows, toys, or rugs, must be removed from the room. Once the water has been extracted from the room, our experts will dry all wet surfaces. As walls and ceilings in order to facilitate faster carpet drying. Any drywall or wet insulation that our specialist deems to be non-salvageable is also removed to prevent any subsequent problems. To expedite the drying process. We open up all cabinet doors and remove all toe kicks to create more pathways for air to travel through.
Step 3:

Stabilising and drying
Once all excess water has been moved and all damaged items and surfaces either removed or treated, we bring in the machinery to start the drying process. The Squeaky Clean Team uses industry-standard dryers and dehumidifiers. They extricate much of the moisture from the air and prevent the growth of mould. For wooden floors, we'll use a special drying system that's designed to safely draw moisture from the floorboards. Our specialists also use heaters in order to generate dry air and enhance air circulation and evaporation. Typically, the drying process takes between 2 and 4 days depending on the extent of the damage. The Squeaky Clean Team will monitor the progress to ensure we obtain the best results.
Step 4:

Re-evaluation of the damage
Once we have completed the structural drying process, your accredited Squeaky Clean technician will conduct another examination to rule out any undetected pockets of moisture that could cause problems in the future.
Once we've significantly reduced the severity of water damage and the structure has more or less been deemed dry, the final step of the water damage restoration process requires the reconstruction of any areas that have succumbed to serious damage. Once that is complete, your home or workplace should be ready for you to return safely.
Why choose The Squeaky Clean Team?
For many years now, Melbourne's Squeaky Clean Team has been the first point of contact for many local homes and businesses seeking the most thorough, comprehensive water damage restoration service. In addition to prompt water damage restoration, we also offer a multitude of other services at prices you can afford without ever compromising on quality.
Homes and businesses requiring emergency water damage restoration can take advantage of our 24/7 emergency service. No matter what has happened, whether it's a burst pipe or natural flood damage. We provide same-day bookings for urgent cases. You can trust the Squeaky Clean Team when we say we're the best choice in Melbourne for prompt restoration of water-damaged carpet.