Water Overflow Flooding Bath, Shower, Sinks Clear Water In Melbourne
As local industry experts, we understand just how heart-breaking water damage can be for Melbourne homeowners. When a home or commercial property floods, it can completely destroy valuable items and, if left, can even impact the structural integrity of your property. This is why you must respond immediately to water damage at home and call our flood damage Melbourne team as soon as possible! We will be at your doorstep in 60 minutes or less, 24/7.
Don't let water damage destroy your property and possessions
Emergency service will be at your door in 60 minutes or less
Melbourne water damage experts: your partner in disaster recovery
Emergency carpet & structural drying technology
Act Now Before Water Damage Impacts Structural Support
We offer a wide range of water damage services, including flood damage carpet cleaning and emergency carpet drying. We also thoroughly dry out structures, such as walls, floors, and foundations, using evaporating moisture tools and equipment to ensure no further damage can take place. Trust our Melbourne water damage repair team to respond, repair and restore your property quickly and professionally.
For a FREE no, obligation quote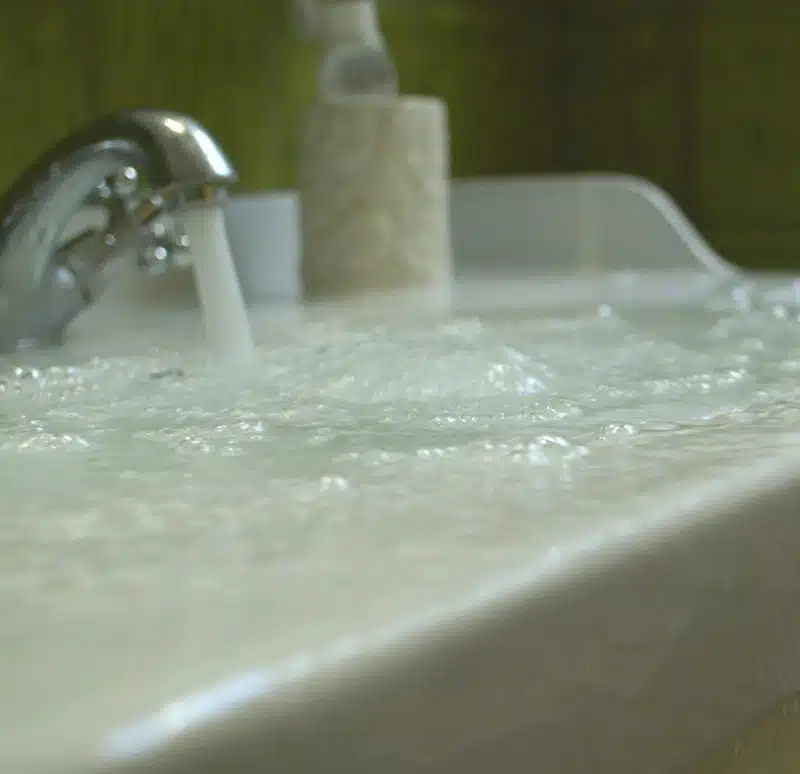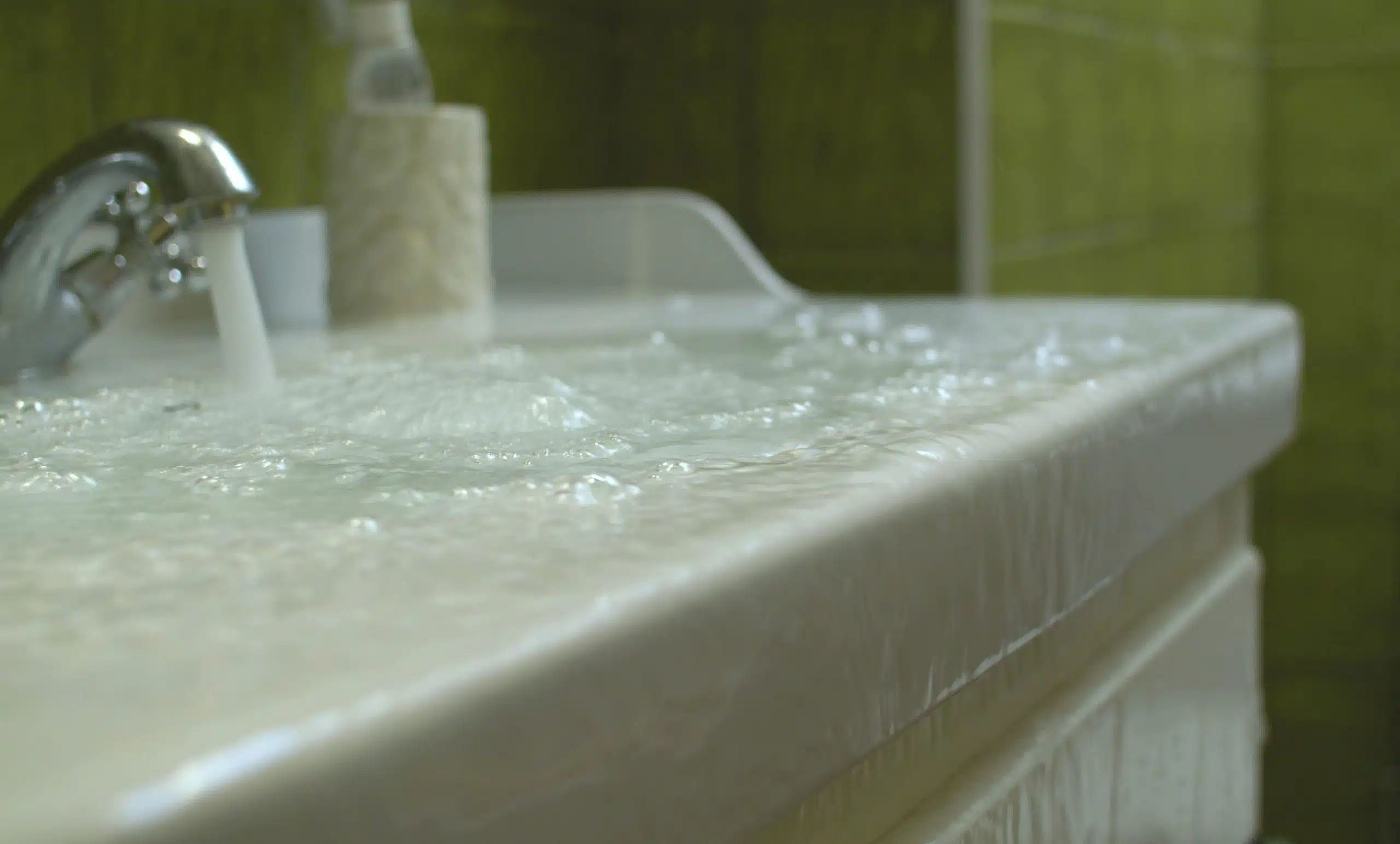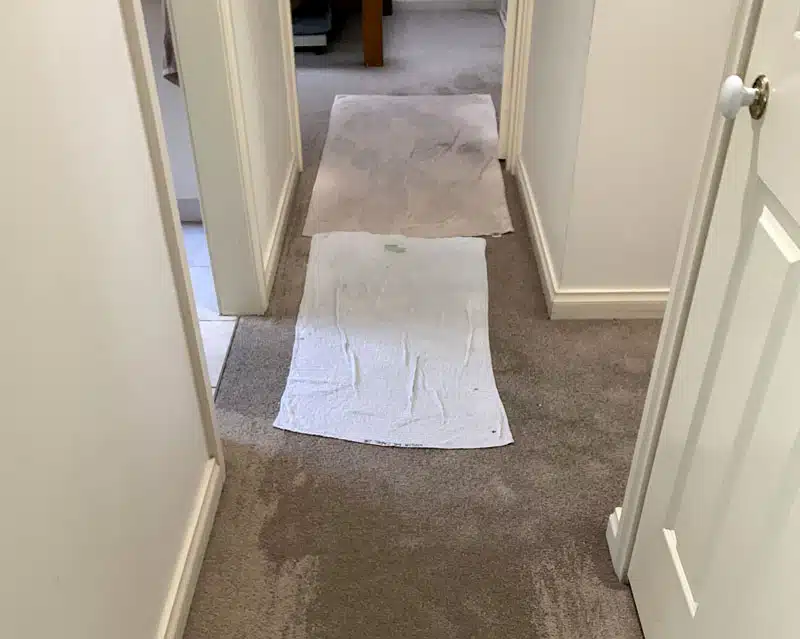 Melbourne Prone To Flood Damage
If your home has flooded in Melbourne, Australia, you're certainly not alone. Unfortunately, Melbourne is prone to heavy rainfall and flash floods, which can cause severe and expensive damage to homes. We also have pipes that burst, bathe that overflow & washing machines that leak! Squeaky Clean Team is equipped to handle such emergencies and offers fast and efficient emergency flood damage carpet cleaning and structural drying services. Whether your home or workplace has been damaged due to heavy rainfall, a burst pipe, or a flash flood, we're here to help!
With our skilled technicians and state-of-the-art equipment, we can rapidly restore your home back to its pre-flood condition in no time. Trust Squeaky Clean Team to provide top-notch services and help you overcome the stress and discomfort of flood damage.
Overflow Water Damage Restoration In Melbourne
Are you experiencing overflow flooding as a result of an overflowing sink, shower or bath? You're not alone – in fact, you might be surprised to learn just how common overflow flooding is in homes across Melbourne. Fortunately, help is just a phone call away when you call on The Squeaky Clean Team for overflow flooding restoration. Whether an overflowing sink has flooded your bathroom or a washing machine has flooded your entire home, we're equipped with the necessary knowledge and equipment to provide fast and effective water damage restoration. Check out our positive reviews.
From the moment you call our expert team, we'll provide you with the support and guidance you need to deal with your urgent situation. If the water is still coming in, we'll guide you through how to turn off your water mains until a plumber can carry out repairs. We can tell you how to protect furniture and other items from becoming damaged. We can also provide advice for DIY restoration (see our DIY water restoration page for more information), although for the best result, we recommend making use of our professional flood restoration services. This involves our team taking care of everything for you for a completely stress-free experience. We have access to the latest air blowers and dehumidifiers for drying carpets and other surfaces, allowing us to restore your home to the highest standard.
Unfortunately, if you don't fix water damage fast, the total damage bill will likely get bigger as the water will spread to other surfaces like skirting boards and door jambs, leading to swelling and further damage.
Will My Insurance Cover Me?
Many people think they won't be covered for flooding caused by an overflow. However, even if the flooding was due to an accident and you're at fault, you should still be covered.
If you need help dealing with your insurance company, we can coach you on what you need to ask and how to submit your claim. Once we have a claim number, we'll submit a scope of works to your insurance company and provide a detailed report upon completion of the job. You won't need to pay any money upfront – simply pay us once you receive your insurance payout.
If you're concerned you won't be covered, don't be – we can help you. Even if you don't hold insurance yourself, you may be covered by other types of insurance.
Enquire About Our Overflow Flooding Restoration Package Today
When you need prompt assistance with overflow flooding in Melbourne, you can trust the experts at The Squeaky Clean Team to fix your damage fast. Call us on 1300 682 563 to learn more about our water overflow flooding restoration package and find out how we can help you. And check out our reviews too!