Stormwater and heavy rain can come through roofs, windows, and under doors picking up dirt along the way!
As local industry experts, we understand just how heart-breaking water damage can be for Melbourne homeowners. When a home or commercial property floods, it can completely destroy valuable items and, if left, can even impact the structural integrity of your property. This is why you must respond immediately to water damage at home and call our flood damage Melbourne team as soon as possible! We will be at your doorstep in 60 minutes or less, 24/7.
Don't let water damage destroy your property and possessions
Emergency service will be at your door in 60 minutes or less
Melbourne water damage experts: your partner in disaster recovery
Emergency carpet & structural drying technology
Act Now Before Water Damage Impacts Structural Support
We offer a wide range of water damage services, including water extraction, emergency drying of carpet, and flood damage carpet cleaning. We also thoroughly dry out structures, such as walls, floors, and foundations, using evaporating moisture tools and equipment to ensure no further damage can take place. Trust our Melbourne water damage repair team to respond, repair and restore your property quickly and professionally.
For a FREE no, obligation quote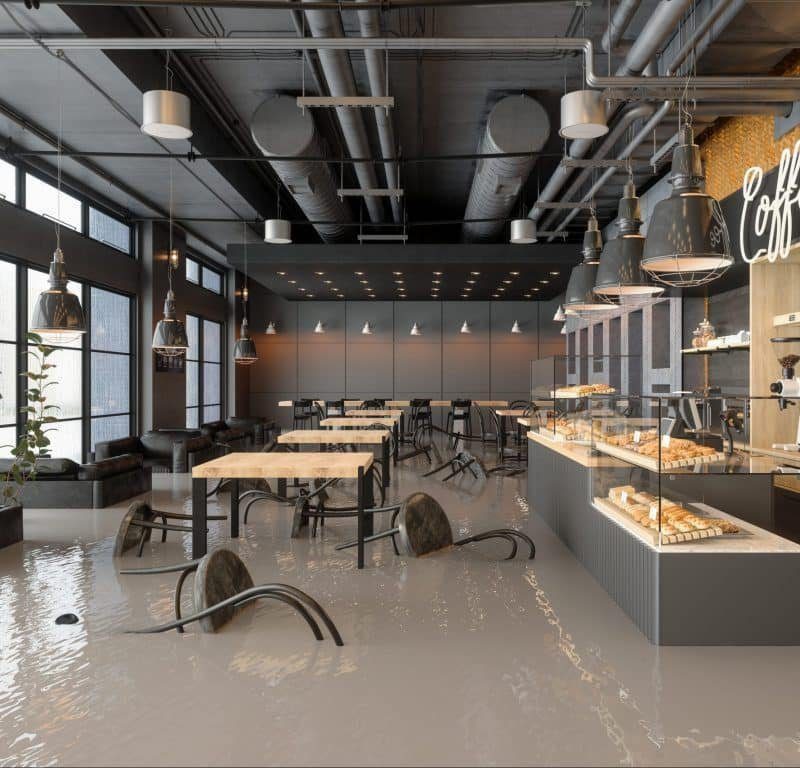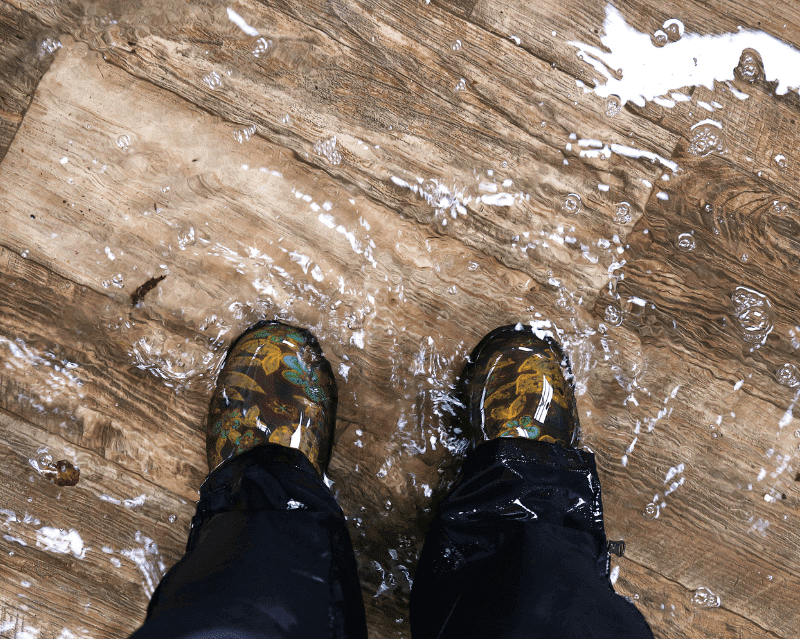 Melbourne Prone To Flood Damage
If your home has flooded in Melbourne, Australia, you're certainly not alone. Unfortunately, Melbourne is prone to heavy rainfall and flash floods, which can cause severe and expensive damage to homes. We also have pipes that burst, bathe that overflow & washing machines that leak! Squeaky Clean Team is equipped to handle such emergencies and offers fast and efficient emergency flood damage carpet cleaning and structural drying services. Whether your home or workplace has been damaged due to heavy rainfall, a burst pipe, or a flash flood, we're here to help!
With our skilled technicians and state-of-the-art equipment, we can rapidly restore your home back to its pre-flood condition in no time. Trust Squeaky Clean Team to provide top-notch services and help you overcome the stress and discomfort of flood damage.
A Storm Has Flooded My Home —
I Need Water Damage Restoration Experts Now!
Mother Nature can be brutal at times. Storms do untold damage to homes across Melbourne every year. And the cost of cleaning up afterward gets higher the longer you wait. If you're dealing with the aftermath of a major storm that's caused damage in your home or office, don't panic. Call our water damage restoration experts at Squeaky Clean Team on 1300 682563. Let our restoration angels come to your rescue!
Our team has a proven track record of excellent customer service. But don't just take our word for it – check out our many positive reviews. As you see, we're very adept at remaining calm and effective in the most stressful situations.
Why Trust Us To Dry You Out
Our team of flood damage restoration experts has a proven track record of excellent customer service. We've dried out Cricket Australia's offices, as well as those for the Mutiple Schlerosis & St Vinnies. We're the preferred restoration company for Gary Peer & other Real Estate Companies. But don't just take our word for it – check our many positive reviews [Link to Reviews]. From these you can see, we're very adept at remaining calm and effective in the most stressful situations.
Our team deals with the aftermath of home floods. We can't work our magic until you've dealt with the root cause of the flood. So, before you call our team of water damage restoration experts, here's a quick to-do checklist:
Turn off your electricity supply. Water and electricity are a dangerous combination!
Remove anything that is sitting on the flooded flooring. This includes furniture, rugs, and anything that the water might damage or stain.
Check to see where the water is getting in. If it's through the roof get the hole fixed to prevent more water from coming in – otherwise, everything will just wet again when it rains.
Call us to get you dry. If you don't attend to water damaged flooring, furniture and walls quickly, you might need to replace or renovate them — and that's when things get really expensive!
Storm-Related Flooding
In Your Property
You've probably landed on this page because you're panicking about the water damage in your property after a storm or heavy rain. And the longer you wait, the worse the damage could get. Enlist the expert water damage restoration services of our conscientious professionals.
Our Flood Damage Services
Aren't Just For Carpet
Whether the water's come through your roof, window, under a door, or even through a wall, we have the know-how and tools to dry and save all your affected property. Acting now & getting rid of all the hidden water you can't see will prevent costly secondary structural damage. Secondary damage will change a small dry-out job into something much more costly.
While our team of flood damage restoration experts spends a lot of time saving carpets, we specialize in restoring other storm water-damaged fixtures and fittings:
How We Deal With Storm-Related Flooding In Melbourne
At Squeaky Clean Team, we understand that flooding in your home or workplace can be a distressing experience. That's why our team acts swiftly and decisively, from the moment you call us.
Our team uses a tried-and-tested flood damage restoration system that saves carpets, flooring, walls and ceilings. Our flood damage cleaning system also prevents costly long-term structural damage.
As soon as we arrive at your flooded property, our team will assess the situation. Our water damage experts will then create a plan of action designed for the specific nature of the flooding. And that plan nearly always begins with removing excess water.
To minimize the damage to flooring, carpet water extraction is always our priority. The faster we act, the greater the chance of saving carpet and restoring it to its showroom condition.
We use either a portable extraction machine, or a truckmount extraction system located in our specialist vans. These machines will pump huge volumes of water out of homes and carpets. These industrial-strength machines sometimes leave flooded carpet dry to the touch.
The next stage of our flood damage restoration process involves ventilating the property. But we don't just open the windows and hope for the best! We use industrial air movers to blow air around the affected area.
While a carpet might feel dry, we know that moisture lurks everywhere after a storm-related flood. Because of the hidden water in the property, the humidity levels in a flooded home will rise substantially.
We use powerful dehumidifiers to extract excess moisture from the air. And any water we remove is water that can't now cause structural damage to your walls & floors.
Once our team of water damage experts are happy that all the moisture has been removed, they can get to work on restoring your carpets to their showroom condition. They do this with specialized steam cleaning equipment and dedicated cleaning agents.
Carpet Cleaning Melbourne – What We Can Do
Try Our Turnkey Water Damage Restoration Service
We know that dealing with flooding & water damage in your property can be a stressful and overwhelming experience. You may simply want to wash your hands of the entire problem and leave it to someone else. That's where our team of water damage experts comes into its own.
We'll start by implementing our five-step water damage restoration process. Once complete, we can supply and replace any carpet or flooring if required. If you've water-damaged paint, walls, ceilings, doors, skirtings, or any other affected fixtures that need touching up, we can sort that too. We're your one-stop shop!
Call Flood Damage Without Delay To Save Your Property From Permanent Flood Damage
If you're looking for flood damage restoration experts in Melbourne, you've come to the right place. Our team has many years of experience dealing with the catastrophic water damage caused by storms. Call us on 1300 682 563 and let us take the stress and hassle out of cleaning up after you've been hit with storm water damage.