Equipment hire for DIY
As local industry experts, we understand just how heart-breaking water damage can be for Melbourne homeowners. When a home or commercial property floods, it can completely destroy valuable items and, if left, can even impact the structural integrity of your property. This is why you must respond immediately to water damage at home and call our flood damage Melbourne team as soon as possible! We will be at your doorstep in 60 minutes or less, 24/7.
Don't let water damage destroy your property and possessions
At your door in 60 minutes or less
Melbourne water damage experts
Emergency carpet drying technology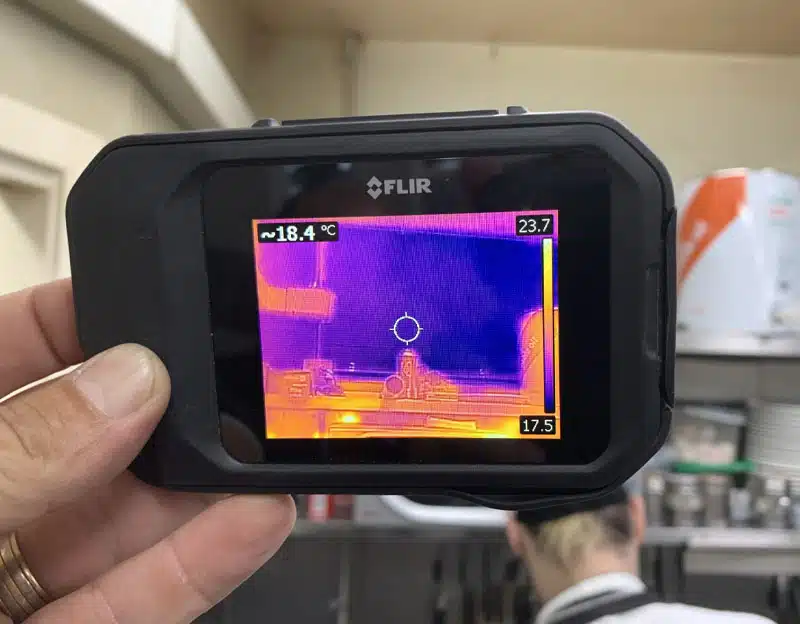 Act now before water damage impacts structural support
We offer a wide range of water damage services, including flood damage carpet cleaning and emergency carpet drying. We also thoroughly dry out structures, such as walls, floors, and foundations, using evaporating moisture tools and equipment to ensure no further damage can take place. Trust our Melbourne water damage repair team to respond, repair and restore your property quickly and professionally.
For a FREE no, obligation quote
Melbourne prone to flood damage
If your home has flooded in Melbourne, Australia, you're certainly not alone. Unfortunately, Melbourne is prone to heavy rainfall and flash floods, which can cause severe and expensive damage to homes. We also have pipes that burst, bathe that overflow & washing machines that leak! Squeaky Clean Team is equipped to handle such emergencies and offers fast and efficient emergency flood damage carpet cleaning and structural drying services. Whether your home or workplace has been damaged due to heavy rainfall, a burst pipe, or a flash flood, we're here to help!
With our skilled technicians and state-of-the-art equipment, we can rapidly restore your home back to its pre-flood condition in no time. Trust Squeaky Clean Team to provide top-notch services and help you overcome the stress and discomfort of flood damage.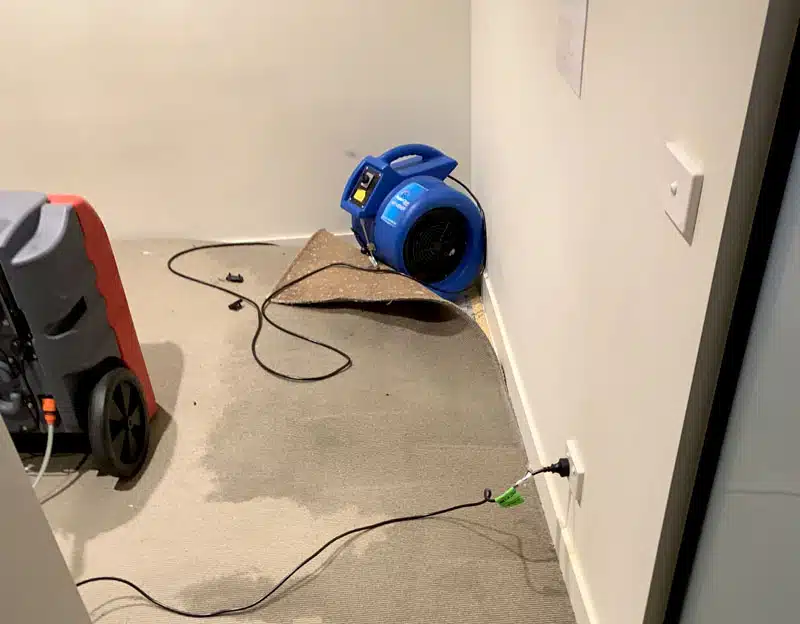 Drying equipment hire for DIY
If you have flood or water damage in your Melbourne property and you're interested in fixing it yourself, The Squeaky Clean Team offers carpet dryer and dehumidifier hire as well as free advice to help you get the job done right. Used in combination with a wet vac, a dehumidifier and blower dryer for rent can restore carpets and other surfaces such as walls and skirting boards, saving you from costly replacements. Enquire today to learn more about our available drying equipment hire options.
About our carpet dryer hire
If you need a fan carpet dryer in Melbourne, there's no better choice than our professional fans. We use the latest snail shaped fans with three fan speed settings to allow for quick drying of floors, walls, ceilings, floor boards, concrete and wood subfloors, carpet and underlay. Each blower dryer for rent is cleaned and sanitised between uses, and tagged and tested for your peace of mind. Our carpet dryer / air mover hire is available from just $75.00 per day (pick up).
About our dehumidifier rental
Our state-of-the-art DrizAir 1200 dehumidifiers can efficiently dry carpet, underlay, concrete and wood sub floors, plaster board, walls and ceilings. This dehumidifier rental has all the convenient features of its larger cousins in a compact and extremely portable size, making it a favourite of water damage restoration professionals across Australia. Capable of extracting more than 55 litres of water per day, it allows for quick drying of floors, walls and ceilings. All machines are tagged and tested, and also cleaned and sanitised between each use. Our dehumidifier hire rates start from just $150 per day (pick up).
Why hire drying equipment from The Squeaky Clean Team?
The Squeaky Clean Team makes it easy to hire carpet dryers and dehumidifiers 7 days a week, with pick-up and delivery available within Melbourne (additional fee for delivery). As well as offering competitive hire rates, we can also provide free trusted advice for DIY flood restoration. Here are some additional reasons why Melbourne locals choose us when they need a dehumidifier or blower dryer for rent:
We're dedicated to providing friendly personal service and 'how to' advice
We have years of experience helping property owners with flood damage
We have over 100 units available for large-scale jobs
Our models are more powerful than our competitors, meaning they get the job done faster
Our carpet blowers include handy features such as carpet clips for float drying, amps, drying positions, etc.
All units are tagged and tested and sanitised between jobs
We're available 24/7 for a fast emergency response
If you run into problems doing the job yourself, our professionals are available to get it done for you
Request a quote for dehumidifier & carpet dryer hire today
Call The Squeaky Clean Team now on 1300 682 563 to learn more, request a quote, or get free advice on how to properly use a dehumidifier and fan carpet dryer to restore your property.
And remember – if you feel like you're in over your head at any time, you can call our team in for professional assistance.
POPULAR EQUIPMENT HIRE PACKAGES