Professional Carpet Cleaning Keysborough
Are you looking for professional carpet cleaning in Keysborough? Contact The Squeaky Clean Team now. We are experts when it comes to giving your home a new lease of life and offer professional carpet cleaning with same-day booking now available. Since a freshly cleaned carpet can transform the look and feel of your home, contact our team now and save precious time and money.
Improve indoor air quality for asthma
Remove allergens, odours and bacteria from the air
Fight tough stains to restore clean and healthy carpet
Prolong the life of your carpet with regular carpet cleaning
Professionally clean a carpet in Keysborough
By restoring an old carpet rather than buying a new one, you can avoid the costly and often time-consuming process of replacing it. Which is a more sustainable and eco-friendly decision to make!
With our expert cleaning techniques and advanced equipment, we can remove all types of stains, dirt, and allergens to revive the look and feel of your carpets. Choosing a professional carpet cleaning service will not only save you money, but also ensures a healthy and clean indoor environment for you and your loved ones. So what are you waiting for?
Book Same-Day Carpet Cleaning in Keysborough Now:
Restore, refresh & revive your carpet
Over time, carpets can become dull, stained, and harbour allergens, affecting the look and feel of your home or business in Keysborough. But thanks to our expert cleaning techniques and state-of-the-art equipment, we can bring new life to your carpets.
Our professional carpet cleaning process effectively removes dirt, dust, and stains deep within the fibres, leaving your carpets looking as good as new. Not only does professional cleaning improve the appearance of your carpets, but it also extends their lifespan and creates a healthier indoor environment.
Restore, refresh, and revive your carpet for a cleaner, fresher, and more inviting home or workplace.
If you're in need of carpet cleaning for your Keysborough home or business, you can trust the professionals at The Squeaky Clean Team to deliver the best results. From stained and discoloured carpets through to end of lease carpet cleans, we have the experience, skills and equipment to provide the best results. Your local professionals servicing Keysborough area including Dingley, Dandenong, Noble Park and Hampton Park areas.
Effective carpet cleaning that gets results for your Keysborough property
Our technicians are fully trained to remove all traces of dirt, dust, mold and bacteria with our commercial grade detergents and effective carpet cleaning equipment, ensuring your carpets are left in a clean and hygienic state. We use cleaning methods that penetrate deep into the fibres of your carpets to deliver a deep intense clean rather than a superficial one that doesn't get the dirt and dust out. We offer a variety of carpet cleaning options, including specialist stain removal.
The importance of clean carpets
The importance of clean and hygienic carpets in the home or workplace cannot be understated. Carpets that haven't been adequately cleaned can become overrun with dust and other contaminants, leading to asthma and other allergies. Many of these contaminants also accumulate deep within the carpet fibres where they can't be removed by vacuuming alone. Fortunately, professional carpet cleaning in Keysborough can help you to minimise health risks and maintain a healthier home or workplace.
Check out the amazing results of a Squeaky Clean Team carpet clean!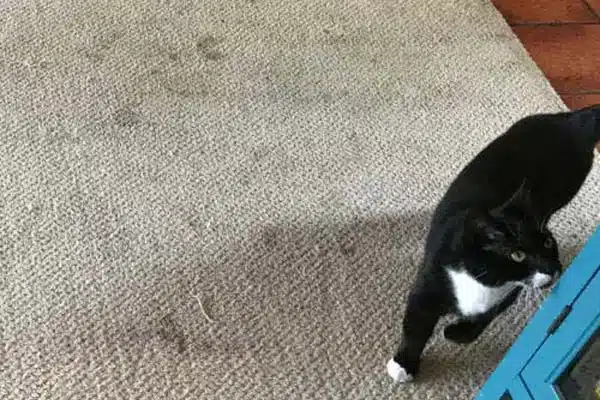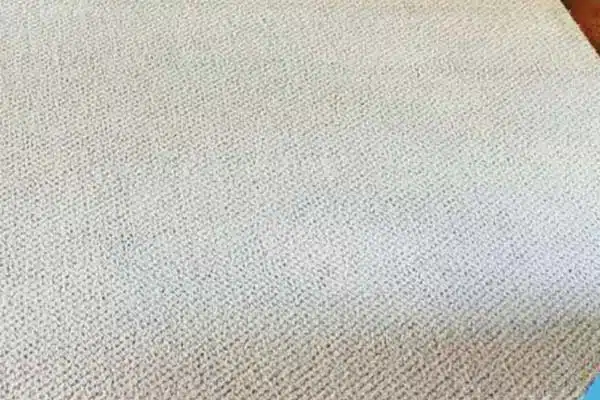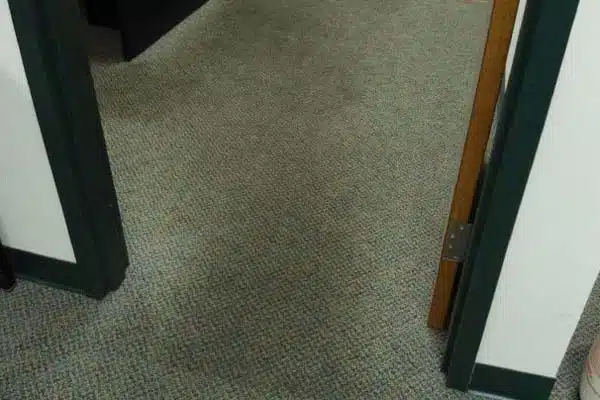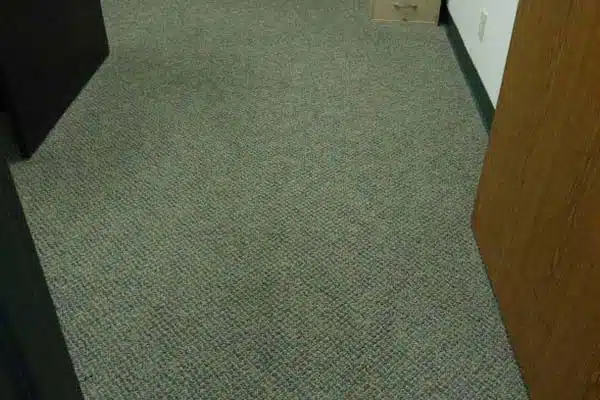 Tile cleaning in Keysborough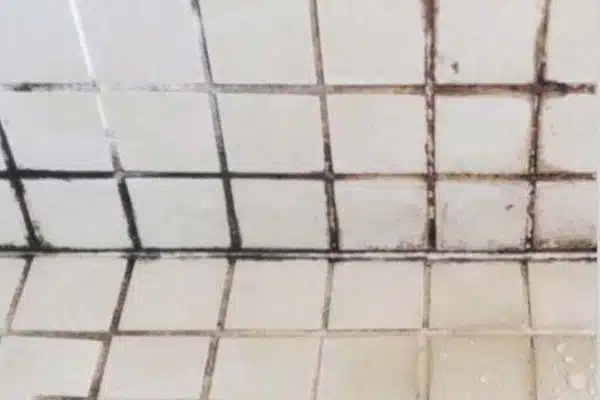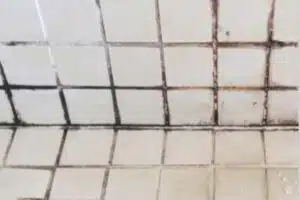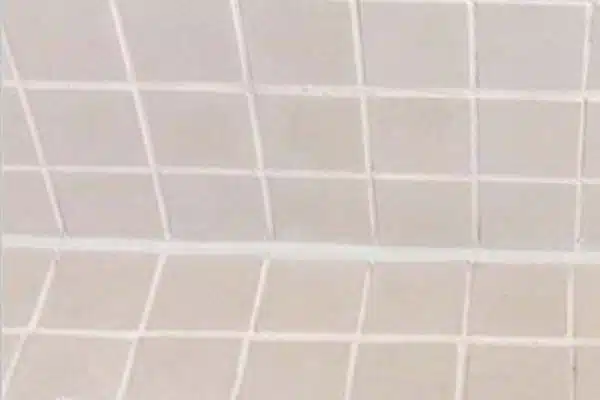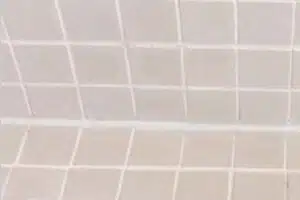 Tile cleaning in Keysborough
If you stopped and thought about it, there really are a lot of tiles in your home, aren't there? From the bathroom to the kitchen, the laundry and maybe even the living room, the sheer number of tiles (and the volume of grout that goes with it) makes tile cleaning one of the least liked chores in the home. So why not delegate it to The Squeaky Clean Team while you focus on the chores that matter most to you?
Water damage restoration in Keysborough
Water damage in the home or office can occur in a number of ways, from a burst pipe in the bathroom to simply being in the firing line of a fire hydrant out on the street. Fortunately, The Squeaky Clean Team provides comprehensive water damage restoration services for homes and businesses in Keysborough. Not only will we dry out the water damaged area, but we will do all we can to eradicate the unpleasant smell that lingers with the assistance of a deodorising powder. From natural flood damage to a burst fish tank, contact us on 1300 682 563 to find out how we can dry you out!
Upholstery cleaning in Keysborough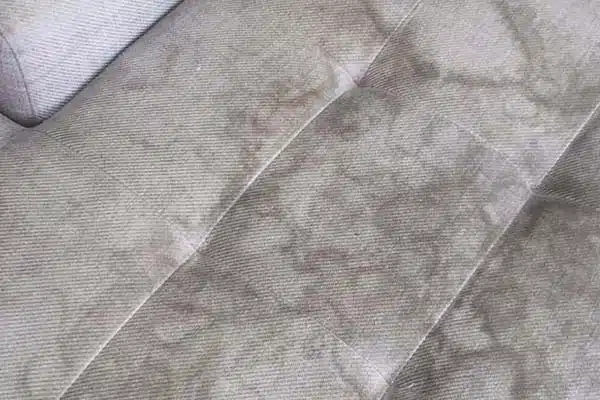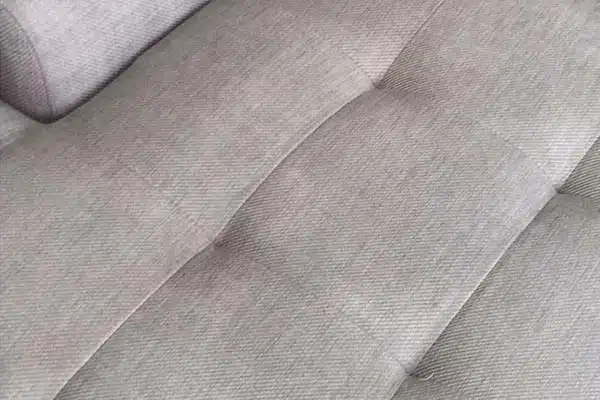 Upholstery cleaning in Keysborough
Like freshening up your carpet with a steam clean, cleaning your upholstery can make it feel and look like new. If the upholstery of your couch or dining room chairs has seen better days, there's no better time than now to call The Squeaky Clean Team about our upholstery cleaning services. We'll breathe new life into your furniture with our expert cleaning services.
Why choose us?
In addition to the above services, we specialise in services such as pet stain removal and odour removal. All of our staff are also fully trained and qualified in these services, possessing the know-how and skills required to provide the most effective and efficient specialist carpet and upholstery cleaning services.
Whether it's for your home or business, The Squeaky Clean Team is the very best choice when you require expert carpet cleaning services in Keysborough and the surrounding areas of Mordialloc, Aspendale, Dingley and Braeside. Call us now on 1300 682 563 to learn more or make a booking. Alternatively, you can also fill out our online contact form.