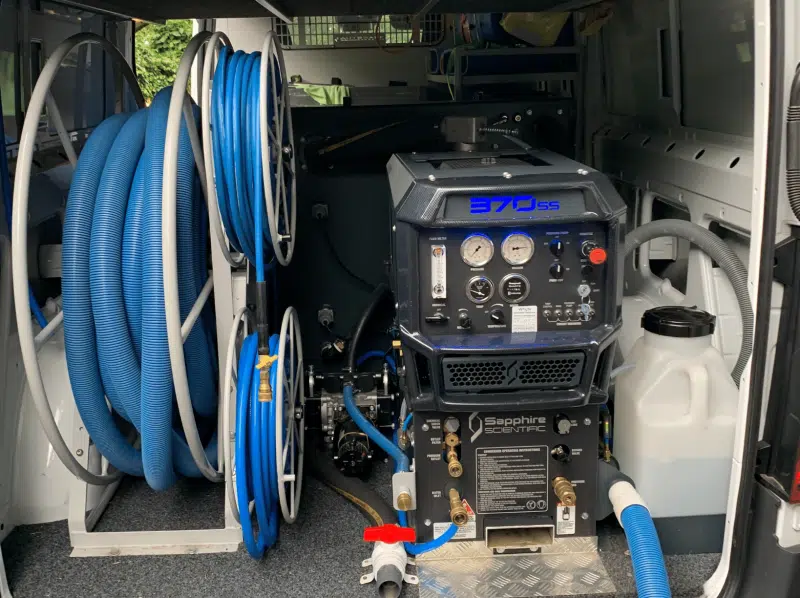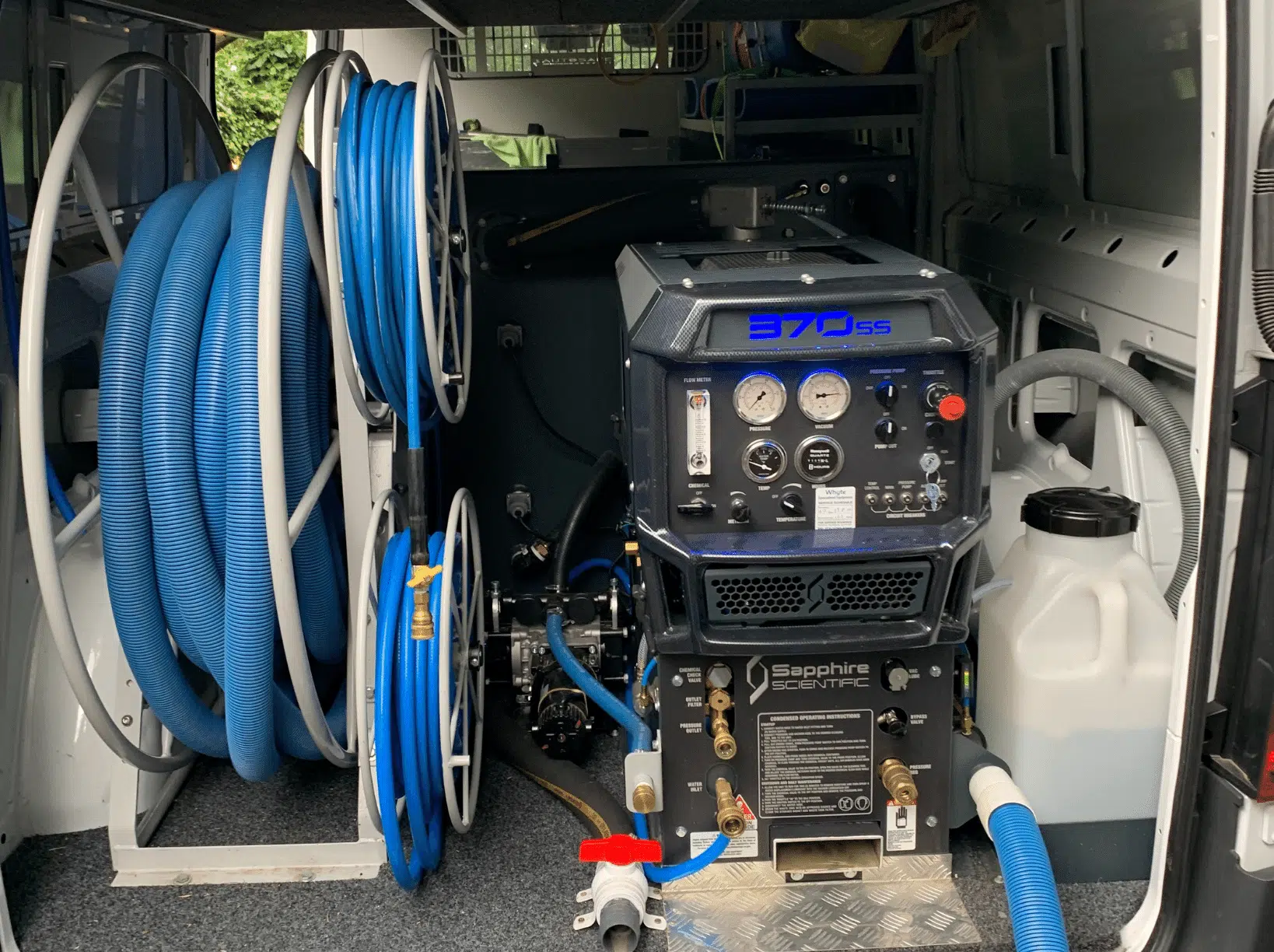 What carpet cleaning equipment delivers the best carpet clean?
What's the right carpet cleaning equipment to use?
Introduction
Choosing the Right Equipment for Carpet Cleaning
Tailors have their sewing machines, and woodworkers have their table saws. But when it comes to carpet cleaning, what's the right equipment to use?
Types of Carpet Cleaning Equipment
Just as there are different types of carpets, there are also different types of equipment to clean carpet. Choosing the carpet cleaner with the best tool for the job is something else you need to consider when looking to get your carpets cleaned.
Carpet cleaning machines are classified according to their cleaning process: dry, wet, or extraction.
Dry Carpet Cleaning Machines
Dry carpet cleaning machines use chemicals and little or no water to clean carpets.
Wet Carpet Cleaning Machines
Wet carpet cleaning machines use hot water and sometimes shampoo to clean carpets. Extraction carpet cleaning machines remove dirt and stains from carpets using hot water, detergent, and a high-powered vacuum.
Why hot water extraction machines are the best choice for cleaning carpets
We've written about this before, but it bears repeating: hot water extraction (commonly referred to as carpet steam cleaning) is the best method for cleaning carpets.
Benefits of Hot Water Extraction
Hot water extraction removes more dirt and stains than any other carpet cleaning method. It also does a better job of removing allergens, dust mites, and other harmful contaminants that can be trapped in carpets.
Extraction machines also have the advantage of being able to clean carpets in both directions. This means that you can clean a carpet from top to bottom or bottom to top without having to worry about the direction of the pile.
How different carpet cleaning equipment works
A professional carpet cleaning technician with the knowledge and investment in the best tool for the job will use either a portable or truck-mounted hot water extraction unit to clean your carpets.
The Process of Hot Water Extraction
The machine pumps hot water and detergent into the carpet pile and then uses a high-powered vacuum to remove the dirty water. The result is clean, fresh-smelling carpets that are free of dirt, stains, and other contaminants.
Portable vs. Truck-Mounted Units
People think that because a truck mount generates more power it will deliver a better clean. There is no difference in the quality of the clean between portable hot water extraction machines and truck-mounted ones. The maximum PSI that should be used to clean carpet is generated by both the portable and the truck mount. Portable machines are used by many businesses as they can be used in all situations whereas truck-mounted machines are no good for apartments or where direct access is an issue.
Truck-mounted hot water extraction units are more powerful and can clean large areas quickly. They are especially good at cleaning tiles and grout. Plus, they have the advantage of not requiring any set-up time, which means they can get to work cleaning your carpets as soon as they arrive. They are also great in flood situations where a lot of water needs to be extracted.
Both types of machines use the same cleaning process and have more than enough power when it comes to cleaning residential carpets. However, if you have a large commercial carpeted area, you may want to consider using a truck-mounted machine.
Other necessary carpet cleaning equipment
Cleaning solutions, like detergents and shampoo, are an important part of the carpet cleaning process.
A good quality carpet cleaning solution will also contain enzymes that break down protein-based stains, like blood and urine. Enzyme-based solutions are safe to use on carpets and upholstery and are gentle on delicate fabrics.
When it comes to stain removal, a IICRC trained carpet cleaning professional will use spotters and pre-treatments. Spotters are solutions that are applied directly to stains. They help to break down the stain so that it can be more easily removed by the extraction machine. Only a certified technician will have the training and skills to remove difficult stains.*
Pre-treatments are solutions that are applied to the entire carpet before cleaning. They work by loosening dirt and stains so that they can be more easily removed during the cleaning process.
When all these carpet cleaning tools are put to work in the hands of a professional, the result is truly amazing. Your carpets will look and smell like new, and you'll have the peace of mind knowing that they are free of dirt, dust, and other allergens.
Final thoughts
The Importance of Choosing the Right Equipment
When it comes to carpet cleaning, there are a lot of important factors to consider if you want to get the job done right. Carpet cleaning equipment is one of the most important things to think about – after all, the wrong equipment can mean subpar results (or even damage to your carpets).
The Squeaky Clean Team's Equipment and Expertise
At The Squeaky Clean Team, we have all the right equipment for your carpet cleaning needs, Whether we use one of our portable machines or truck-mounted unit, you can be reassured that we'll get the job done right.
And because we use only the best cleaning solutions and pre-treatments, you can be sure that your carpets will be left clean, fresh, and free of stains. Contact us today and let us put our equipment as well as our experience and expertise to work for you. We'll have your carpets looking like new in no time!