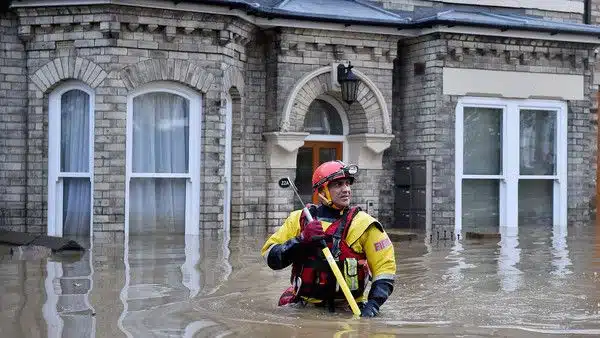 Understanding the Water Damage Restoration Process: Step by Step
Water damage can strike suddenly, leaving homeowners and businesses facing a daunting cleanup task. With 15 years of experience in drying out homes and businesses in Melbourne and the Mornington Peninsula, The Squeaky Clean Team is your trusted partner in water damage restoration. As IICRC certified experts in water damage and mould remediation, we follow a meticulous step-by-step process to bring your property back to its pre-damage condition, all while upholding our "110% Care Factor" motto. In this article, we'll walk you through the water damage restoration process, from start to finish.
Step 1: Emergency Contact
The process begins with your call for help. Contact The Squeaky Clean Team as soon as you discover water damage. Delaying will cause more damage so you need to get onto it ASAP! Our 24/7 emergency hotline ensures a rapid response, allowing us to start the restoration process promptly.
Step 2: Inspection and Assessment
Upon arrival, our certified technicians assess the extent of the water damage. We use advanced equipment to identify the source of the water and evaluate the affected areas. This critical step helps us determine the most effective restoration plan.
Step 3: Water Removal
The next step is to remove excess water from your property. We employ powerful pumps and vacuums to extract water quickly and efficiently. The sooner water is removed, the less damage your property will sustain.
Step 4: Drying and Dehumidification
After water removal, we focus on drying and dehumidifying your property. Industrial-grade dehumidifiers and high-speed air movers are used to eliminate moisture from walls, floors, and other affected surfaces. This step is crucial in preventing mould growth and further damage.
Step 5: Cleaning and Sanitising
Water damage often leaves behind contaminants and odours. Our team thoroughly cleans and sanitises the affected areas to ensure a safe and healthy environment. We use specialised cleaning agents to remove any lingering hazards.
Step 6: Restoration and Repairs
Once your property is clean and dry, we proceed with the restoration process. This may involve minor repairs like replacing damaged drywall or more extensive structural work. Our goal is to return your property to its pre-damage condition, and we take pride in our attention to detail.
Step 7: Monitoring and Documentation
Throughout the entire process, we monitor the drying progress and document the restoration efforts. This documentation is essential for insurance claims and ensures transparency in the restoration process.
Step 8: Final Inspection and Handover
Before we consider the job complete, we perform a final inspection to ensure that your property is fully restored. We also provide you with a detailed report of our work. Your satisfaction is our priority, and we won't leave until you're confident in the results. Check our many positive reviews.
Step 9: Follow-Up
At The Squeaky Clean Team, our commitment to the "110% Care Factor" doesn't end with the restoration process. We follow up with our clients to ensure that their property remains in excellent condition. If you have any questions or concerns, we're always here to assist you.
In conclusion, the water damage restoration process is a complex and systematic series of steps that require expertise and precision. The Squeaky Clean Team's 15 years of experience and IICRC certification make us the trusted choice in Melbourne and the Mornington Peninsula for restoring your property after water damage. When you choose us, you can have confidence that your property will be in the hands of dedicated professionals who uphold our "110% Care Factor" motto every step of the way.