Welcome to our Water Damage Restoration Services in Melbourne, Australia!
Are you grappling with a sewage backup or flood in your home or business? Look no further! Our experienced team is here to offer top-notch sewage backup cleaning and restoration services. We understand the need for a dependable team by your side when water damage emergencies happen.
Water damage emergencies can strike at any time, and it's crucial to have a reliable team by your side. In Melbourne, Australia, our water damage restoration services are second to none. We are committed to providing fast and effective solutions for all your water-related problems, whether it's a sewage backup, flood, or any other water damage issue. We are the Team with the 110% Care Factor for our clients.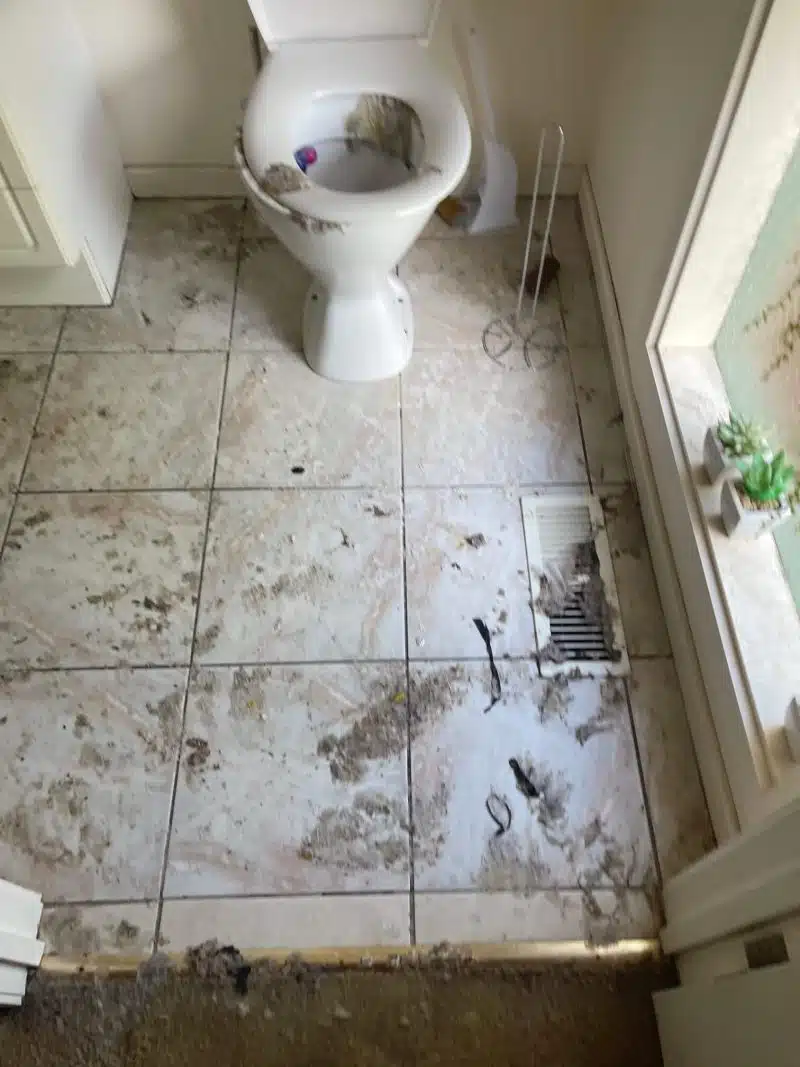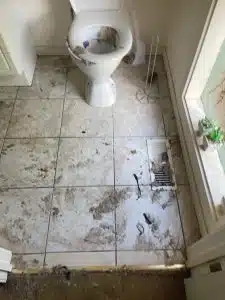 Our Sewage Restoration Services Include:
1. Sewage Backup Cleaning:
Our skilled technicians handle sewage backup cleaning with care and precision. We grasp the need to promptly and effectively address sewage backups to reduce damage and ensure a safe and clean environment. Using advanced equipment and techniques, we eliminate sewage, clean and sanitise affected areas, and remove any lingering odours.
Sewage backups can be unsightly and pose serious health risks. That's why our team is trained to handle these situations with the utmost care. We know that every minute counts when dealing with sewage backups, and our rapid response team is available around the clock to ensure that your property is restored as quickly as possible.
2. Post-Sewage Backup Restoration:
After cleaning up the sewage backup, we concentrate on restoring your property to its pre-damage state. Our team evaluates the extent of the damage and implements appropriate restoration techniques. This includes repairing any structural damage, replacing damaged materials, and ensuring proper ventilation to prevent mould and mildew growth.
When it comes to restoration, our goal is not just to fix the visible damage but also to address any hidden problems that may have arisen from the sewage backup. We take a thorough and comprehensive approach to ensure that your property is safe and habitable once again.
3. Basement Sewage Clean-up:
Basements are often vulnerable to sewage backups, and when they occur, it can be a particularly challenging situation. Our experts are well-equipped to handle basement sewage clean-up efficiently. We remove the sewage, clean, and disinfect the area, and take steps to prevent future problems.
Basement sewage clean-up requires specialised knowledge and equipment, and our team has both. We understand the unique challenges posed by basement environments, and we have the experience to tackle them effectively.
4. Flood-Related Toilet Backflow:
In the event of a flood, toilet backflow can be a major concern. This can result in polluted water entering your living or working space, posing serious health hazards. Our team specialises in addressing this issue by removing dirty water, disinfecting affected areas, and implementing infection control measures to ensure a safe environment.
Flood-related toilet backflow can be a nightmare to deal with, but our experts are here to make it as painless as possible. We know how to handle the situation swiftly and efficiently, so you can get back to your normal routine without worrying about the aftermath of a flood.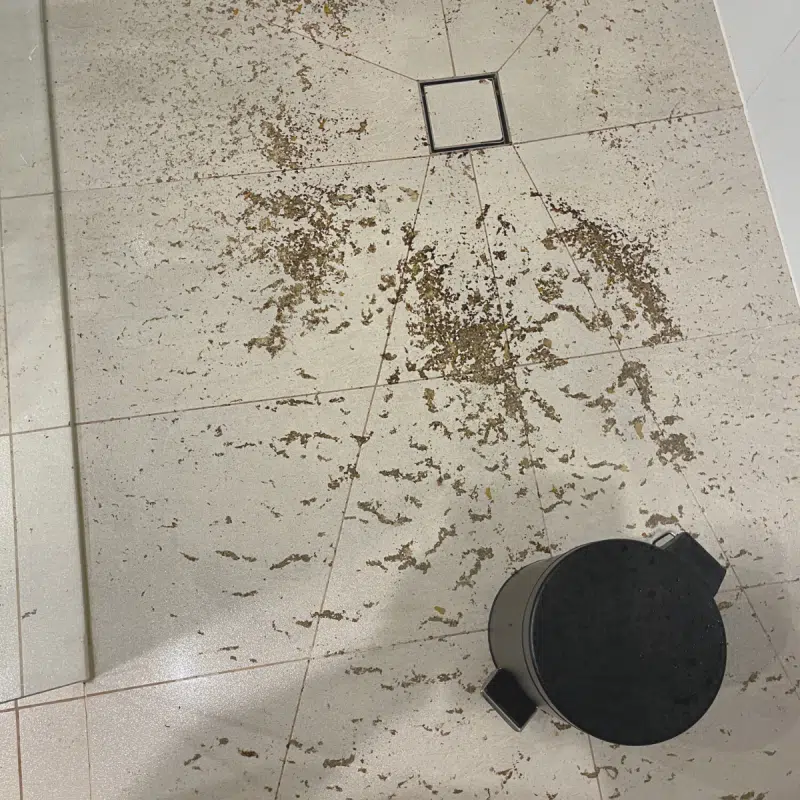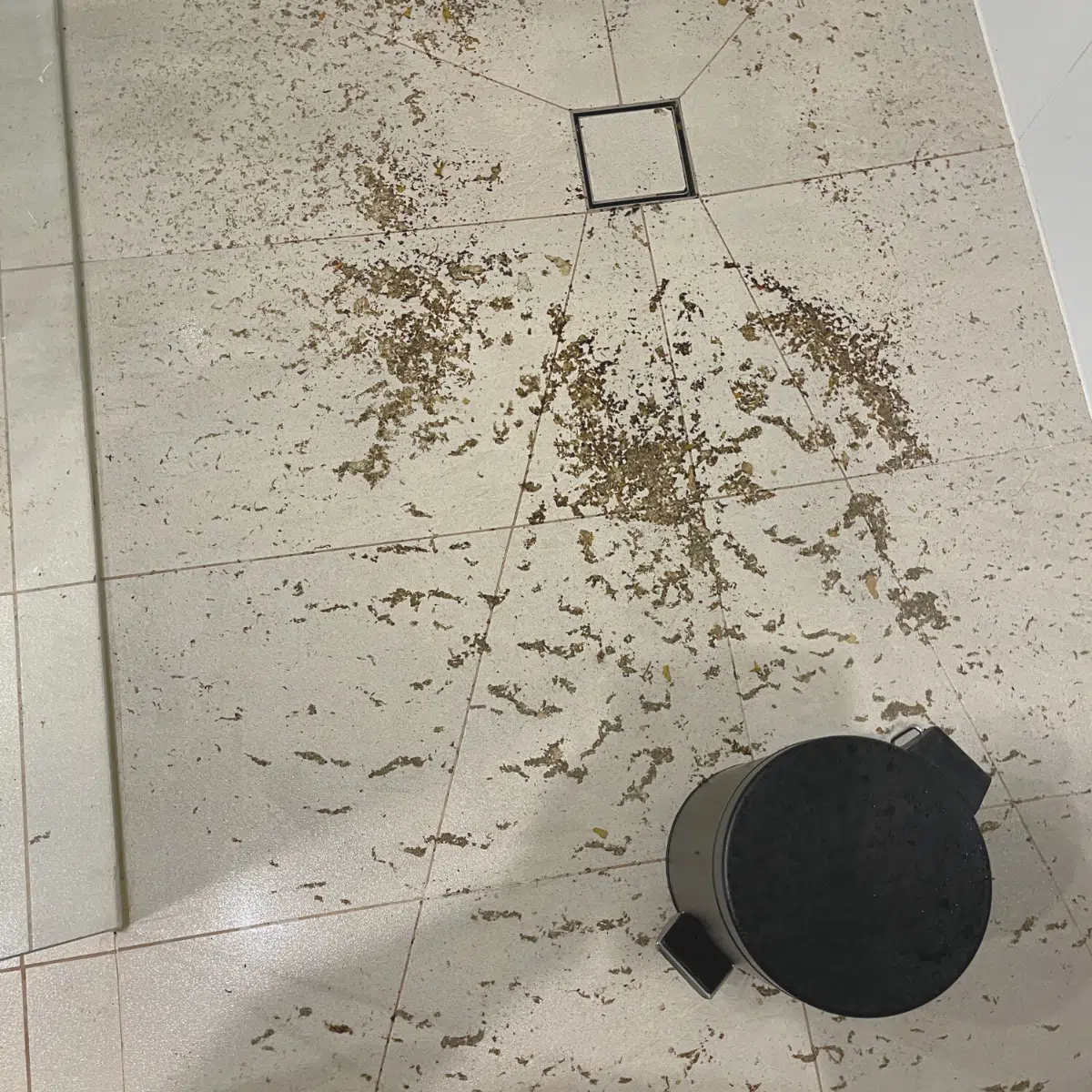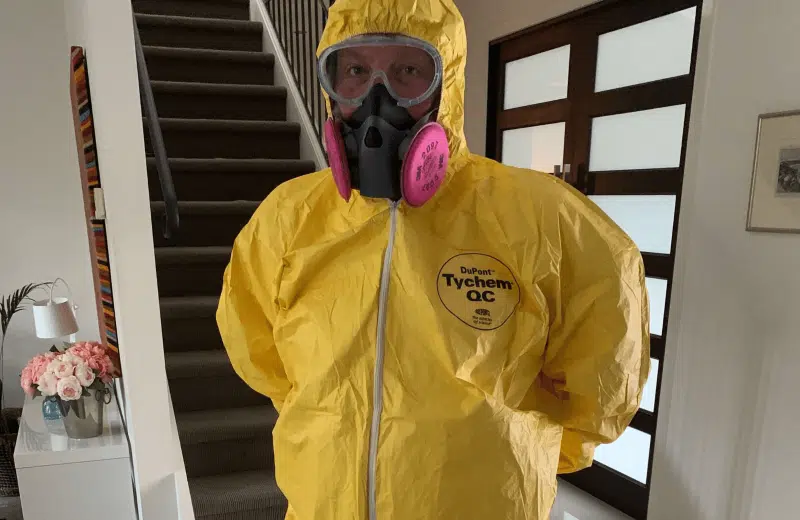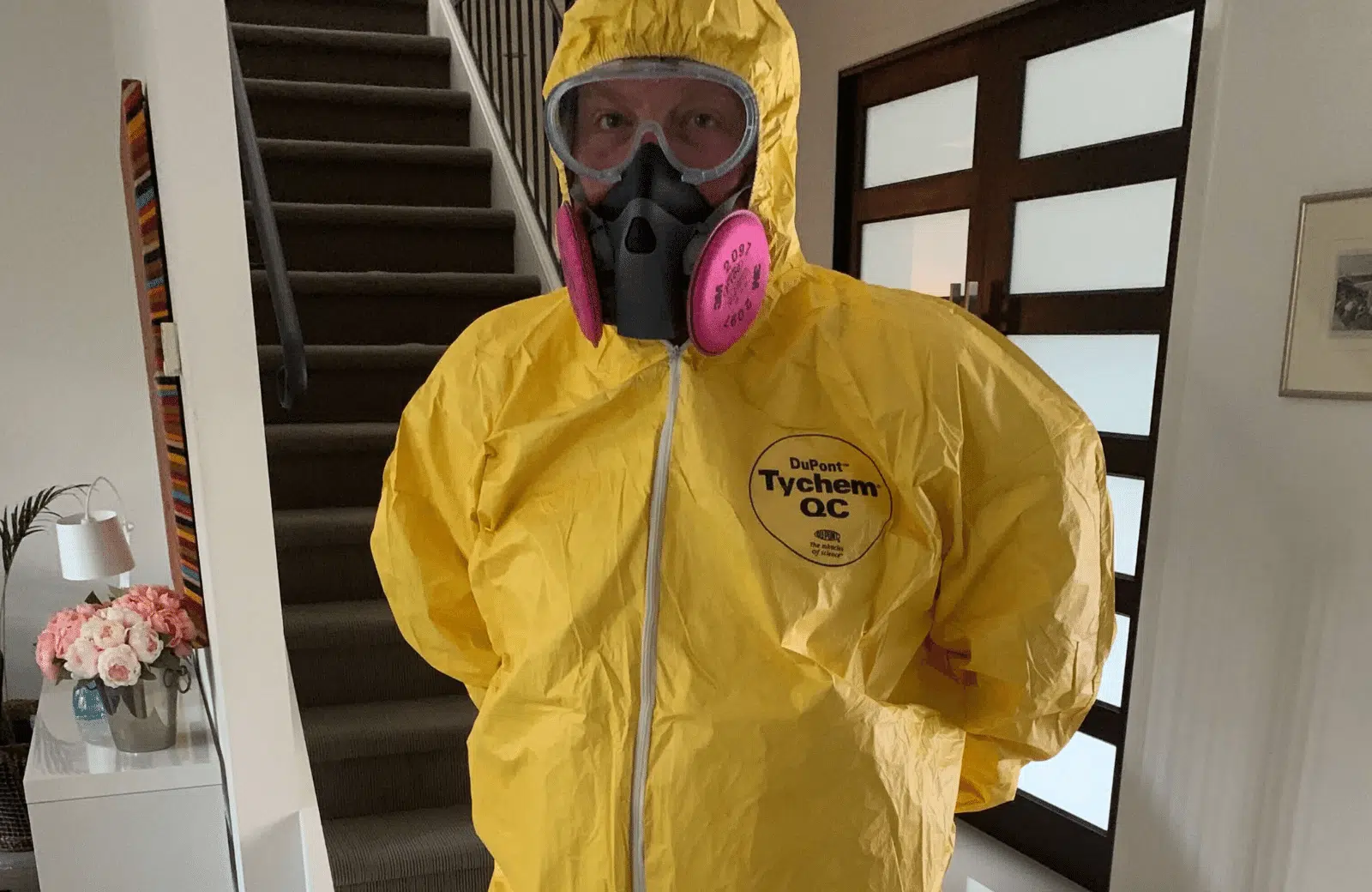 5. Sewage Clean-up Services:
6. Professional Sewage Backup Cleaning Services:
Our offerings encompass a wide range of sewage clean-up services, including dealing with sewage overflows, sewage damage, and raw sewage clean-up. Our goal is to restore your property and provide a clean and healthy living or working space.
Sewage clean-up is a complex and delicate process that requires expertise and precision. Our team has years of experience in dealing with all types of sewage-related issues, and we are determined to deliver results that exceed your expectations.
Our dedicated team of trained professionals is committed to delivering high-quality sewage backup cleaning services. We prioritise customer satisfaction and aim to exceed your expectations with our expertise and attention to detail.
For a FREE no, obligation quote
The Squeaky Clean Team are the Team To Trust to Get Your Property fully Restored and Squeaky Clean!
When you choose our professional sewage backup cleaning services, you can have confidence that your property is in capable hands. We understand the importance of every minute when dealing with sewage backups, and our rapid response team is available around the clock to ensure your property is restored as quickly as possible.
If you need sewage backup cleaning and restoration services in Melbourne, Australia, don't hesitate to contact us. We are available 24/7 to provide prompt and reliable solutions to your water damage concerns. Trust our experienced team to handle your sewage backup clean-up needs and restore your property to its pre-damage condition.
Water damage can be a sudden and devastating event, but with the expertise and dedication of our team, you can rest assured that your property will be in the best hands. We are here to provide you with top-notch sewage backup cleaning and restoration services, ensuring that your property is not only clean but also safe for you, your family, and your employees. Contact us today to learn more about our services or to request assistance in Melbourne, Australia.
Sewage Water Damage Restoration In Melbourne
Flood damage can be stressful enough, but when you add raw sewage water into the mix, stress levels can rise to an all new level! If you're in a situation where sewage water has back flowed from your toilet or a drain through your property, don't panic – help is close at hand. The Squeaky Clean Team offers sewage water remediation to restore your property back to a thoroughly clean and hygienic state.
Most jobs we attend to involving sewage water are caused by toilet backflow. When a toilet backflows, the raw sewage (also known as black water) can spread harmful bacteria and viruses into your home. If this water reaches carpeted areas, the carpet and underlay must be removed and replaced as a result of bacterial contamination (in line with OH&S guidelines). At The Squeaky Clean Team, we go above and beyond to restore your property while preventing further contamination.
From the moment you call our expert team, we'll provide you with the support and guidance you need to deal with your urgent situation. If the black water is still coming in, we'll guide you through how to turn off your water mains until a plumber can carry out repairs. We can tell you how to protect furniture and other items from becoming damaged.
Unfortunately, if you don't fix water damage fast, the total damage bill will likely get bigger as the water will spread to other surfaces like skirting boards and door jambs, leading to swelling and further damage.
Our team will first extract the dirty water then treat all the affected surfaces with an antibacterial solution to limit the spread of the bacteria. We then leave your carpet to dry for a day, making it more manageable to remove. We do this to ensure dirty water doesn't drip through your house, causing further contamination during the carpet removal process. After removing carpet and any other unsalvageable items, we then clean and sanitise all the contaminated surfaces again. Next, we'll dry the subfloor and all walls and get the space ready for new carpet and underlay. If needed, we can also provide advice on how to deal with your insurance company, helping to take the stress out of the situation. Check out the positive reviews we've received from the many happy customers we've dried out.
Can I Restore Sewage Water Damage Myself?
Taking a DIY approach to sewage water remediation isn't recommended due to the hazards involved with contaminated water. The Squeaky Clean Team has a team of professionals who are fully trained in correct sanitisation techniques and equipped with proper PPE gear, ensuring the job will get done safely and effectively.
Call Now For 24/7 Assistance
You can trust The Squeaky Clean Team to restore your home to a safe and hygienic state. Call us now on 1300 682 563 to make a booking or request more information on our package for sewage water remediation.